Product Overview
Emerald Nitrile Exam Gloves are designed to provide exceptional moisture-, chemical-, and puncture-resistance without the risk of allergens associated with powder and latex gloves. These 100% nitrile gloves have a 3-mil thickness that ensures high puncture resistance and flexibility while effectively conforming to the user's hand. This thickness is carefully designed for high elasticity and touch sensitivity. The low friction resistance makes them easier to don and doff than other options. These gloves are great for use in a wide range of industries, including hospitals, restaurants, automobile and paint industries, and even chemical labs. With multiple sizes and quantities available, these gloves are a great choice for a wide range of uses. Pair with Lysol Disinfectant Spray to help fight the spread of bacteria.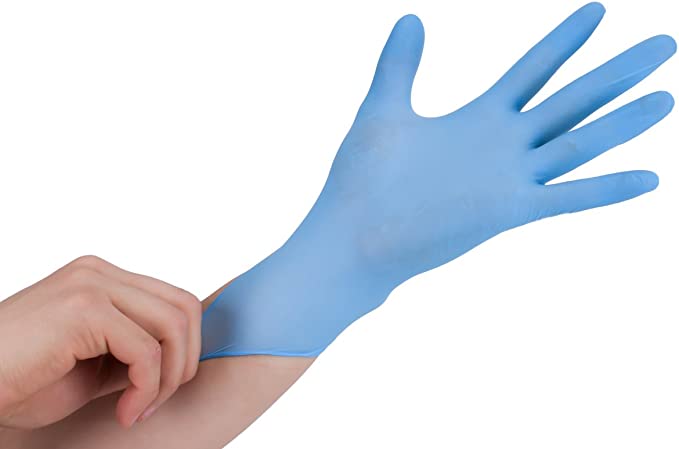 Reinforced Protection
Emerald Nitrile Gloves are designed with 3-mil thickness to protect the user's hands while still maintaining optimal flexibility. This thickness is enough to provide heavy-duty puncture- and chemical-resistance.
Latex- and Powder-Free
With a latex-free, powder-free construction, these 100% nitrile gloves are a great option for restaurants, clinics, and all kinds of industries due to the reduction of alleregens and having to deal with messy powder.
Higher Chemical Resistance
These exam gloves are made with nitrile, a synthetic rubber material that offers a high chemical and abrasion resistance, making them a great option for general-duty, cleaning, and lab work. Nitrile gloves provide protection from oils, greases, petroleum products, and some acids and caustics.
Touch-Sensitive Design
Emerald Exam Gloves have a 3-mil thickness that provides ideal resistance and elasticity while allowing for touch-sensitive fingertips. The ability to feel the fingertips maneuver is important in any indutry, which is why these gloves strike this balance of hefty puncture-resistance and thin elasticity.
Easy to Don and Doff
Emerald Powder-Free Exam Gloves have a lower coefficient of friction, making them easier to don and doff than latex or vinyl gloves. This creates a seamless experience for employees, especially in fast-paced environments where changing gloves is frequent.
Features and Benefits
Latex-Free and Powder-Free Design
High Elasticity and Touch Sensitivity
Lower Friction Resistance for Easier Don and Doff
Reinforced Protection with 3 Mil Thickness
Higher Chemical Resistance than Latex or Vinyl
Effectively Conforms to the Shape of Hand
Provides Comfortable and Snug Fit for Extended Use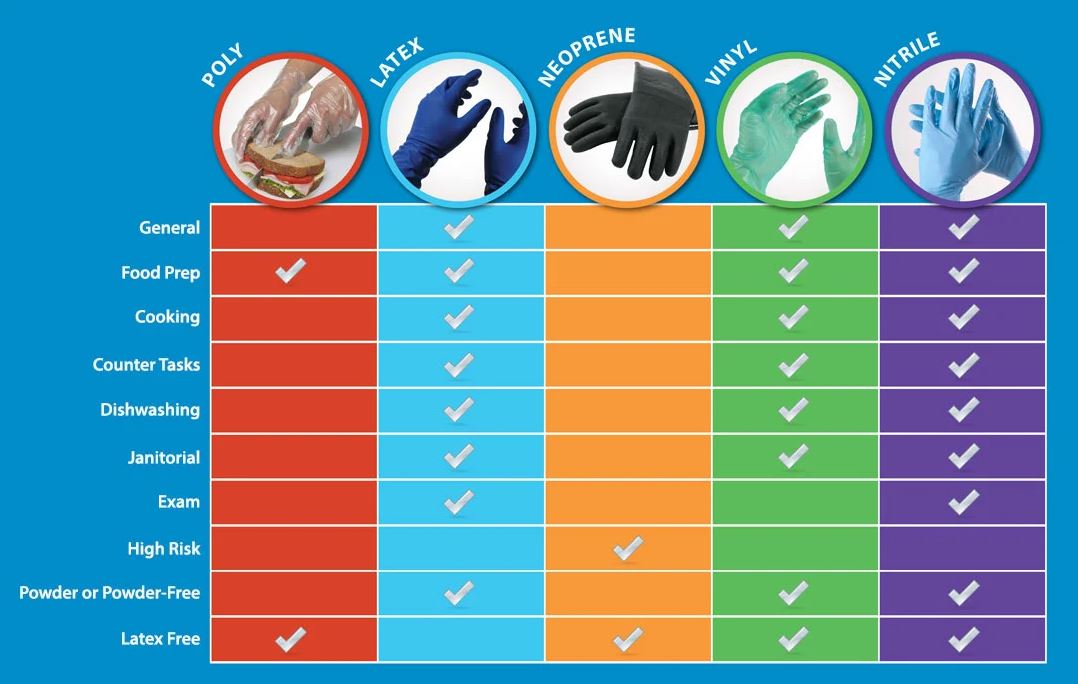 Nitrile Gloves Indicaitons
Medical/Healthcare Industry
Auto and Paint Industries
Food/Restaurant Industry
Allergy Sensitive Clinics
Laboratory and Chemical Work
Cosmetic and Tattoo Industries
3 Mil Gloves Sizing Guide
Measure the circumference of the palm just above the thumb. Find the size option that most closely resembles the results.
Medium (5801): 8 to 9 Inch
Large (5802): 9 to 10 Inch
X-Large (5803): 10 to 11 Inch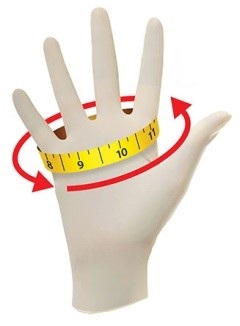 Frequently Asked Questions (FAQ)
Q: Can nitrile exam gloves be used for food service?
A: Yes. Nitrile exam gloves are a great choice for the food industry due to the latex-free and powder-free composition. This greatly reduces the spread of allergens. On top of that, nitrile gloves have high puncture and chemical resistance, making them ideal for use with cutlery and cleaning supplies.
Q: Can nitrile gloves be washed and reused?
A: Nitrile gloves and other disposable exam gloves are designed for single-use only. Not only does washing and reusing exam gloves reduce the structural integrity of the glove, it could potentially increase the risk of disease and contaminant spread.
Q: What does 3-mil thickness mean?
A: Glove thickness is typically measured in mils. Each mil is equal to one one-thousandth of an inch. There are various standard sizes for exam gloves with 3 mil being one of them. A thickness of 3 mil is thin enough for optimal touch sensitivity while being thick enough for an exceptional puncture resistance. Feel free to browse our other nitrile gloves that are available in various degrees of thickness.
Product Specifications
Manufacturer: Emerald Labs
Product Numbers: 5801, 5802, 5803
Sizes: Medium, Large, X-Large
Quantities: Box of 100 Gloves, Case of 10 Boxes
Application: Exam Gloves
Type: Nitrile
Disposable: Yes
Color: Blue
Material: 100% Nitrile
Thickness: 3 Mil
Latex-Free: Yes
Powder-Free: Yes
Manuals and Documents
Product Videos
Why Nitrile Gloves are Better than Vinyl (2:25 minutes)
Additional Information
| | |
| --- | --- |
| Manufacturer | Emerald Labs |
Shipping & Returns
Shipping Information
Leaves Warehouse: 1-2 business days – More details
Economy Shipping: Guaranteed 7-10 business days
Returns Information
Refer to our returns policy for more information.