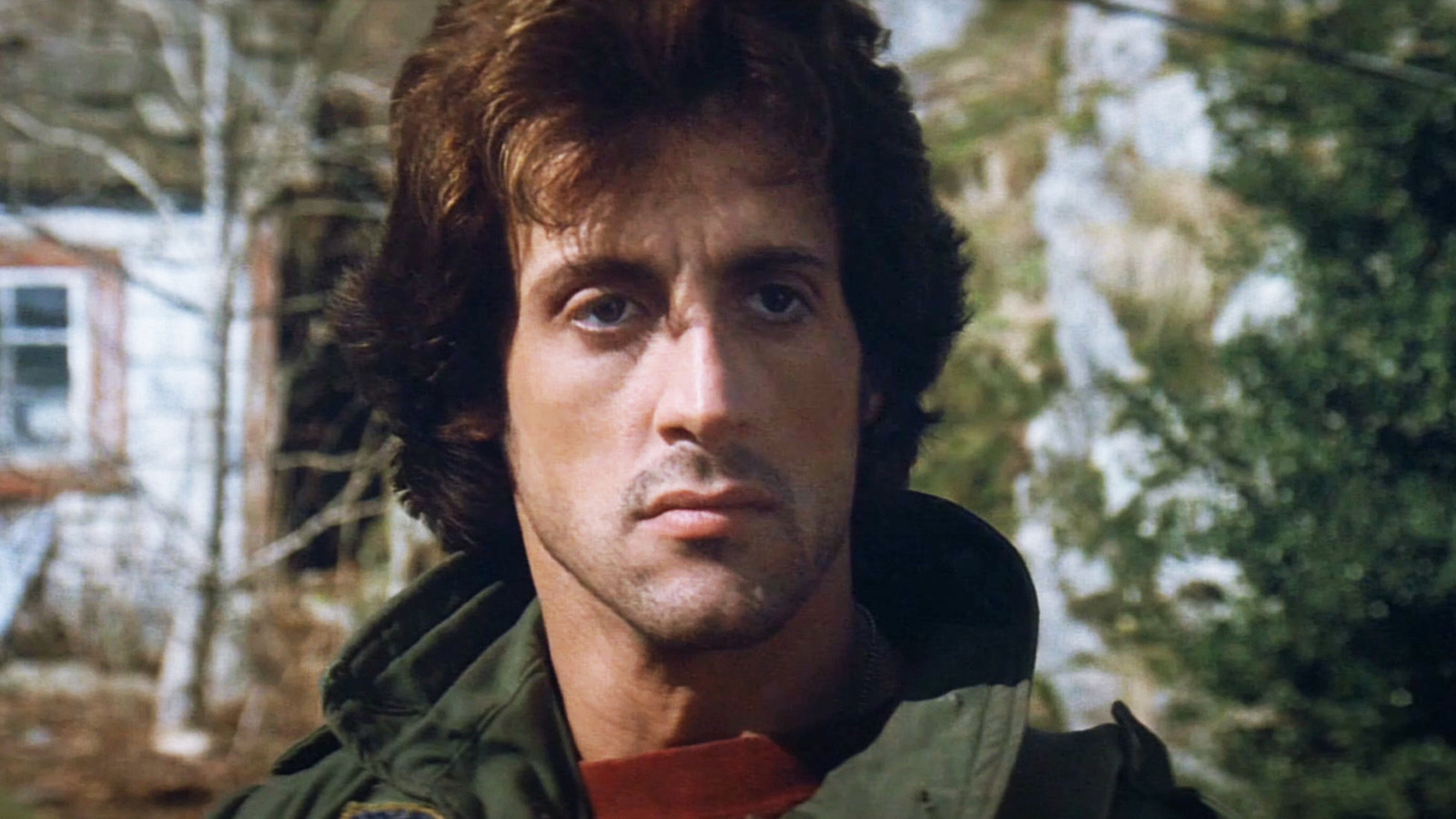 When Sly Stallone signed on to star, the film version of "First Blood" had been in development for some time, bouncing between studios before the William Sackheim and Michael Kozoll script emerged. And once Stallone made his edits, Rambo was finally ready for his big-screen debut.
10 years after Morrell's novel had launched, the film brought much of the author's concerns about returning veterans and the debilitating psychological effects of war to a wide audience. "First Blood" made $125 million at the box office on a $14 million budget, making it a bona fide hit — leading to embarrassing side effects for Sylvester Stallone.
No doubt much of the success was down to Stallone's character, who despite being a haunted vet was also an undeniable badass. But far from that being an invention of the Hollywood machine, it was all there in the story of Audie Murphy, his stalwart determination in battle, and his heroic facing down of German troops. That, in turn, was waiting in the pages of "First Blood," alongside all the harrowing tales of haunted war veterans that had inspired John Rambo's tortured psyche.
Once it came time for a sequel in 1985, bewilderingly titled "Rambo: First Blood Part II," there would be no more of Morrell's words on which to base the story. And so, much like the solder from "Fifty Miles from Home," John Rambo would set off on his own pilgrimage, only this journey would be towards becoming a Hollywood action hero, adept at single-handedly laying waste to entire armies. The sequels are fun in their own right. But "First Blood" was different for embodying that same, "blend of intense action and powerful themes" from "Route 66" that had inspired Morrell at the start of his own journey.