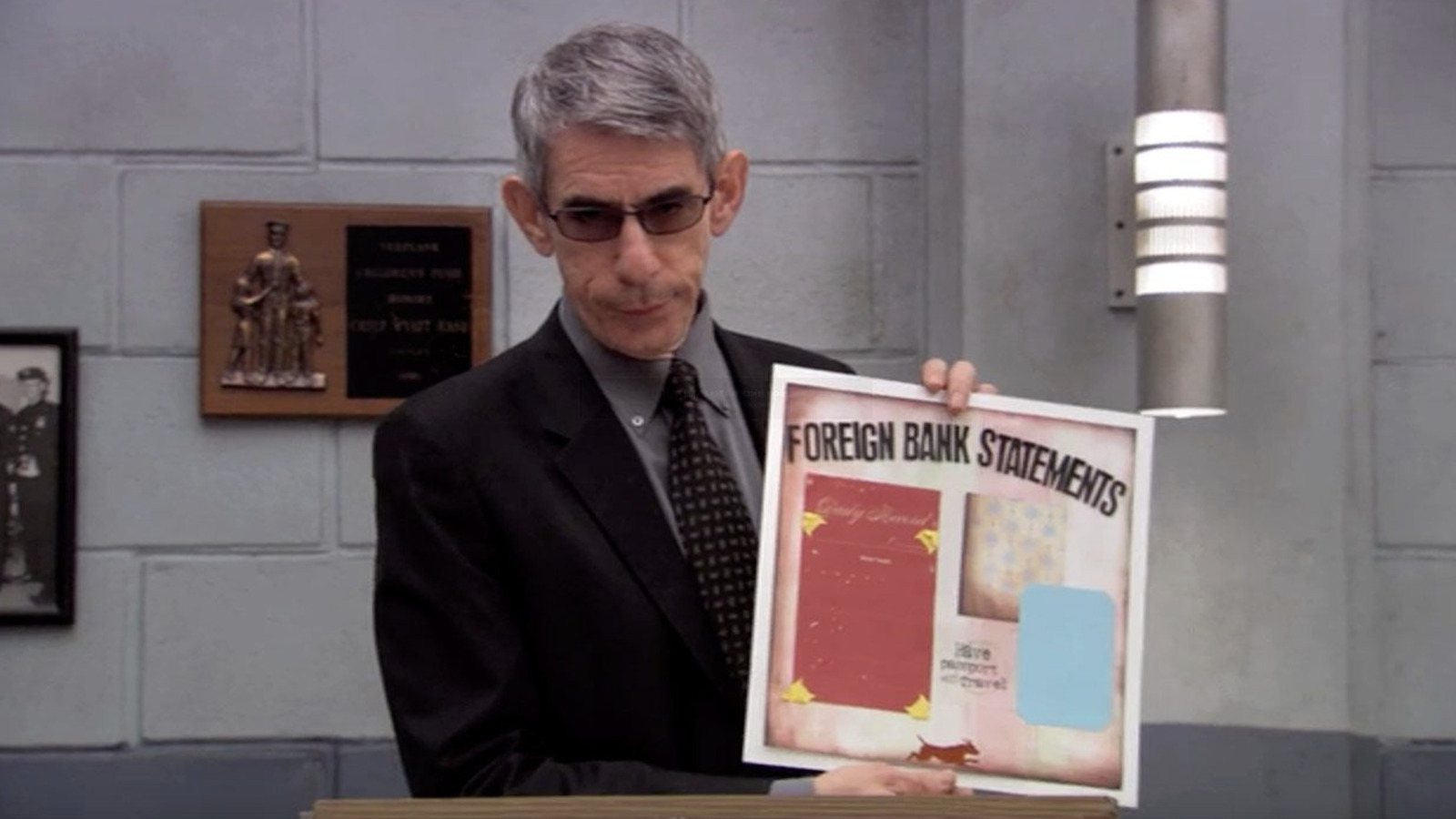 What's most interesting, however, is that John Munch's crossover appearances weren't limited to the world of "Law & Order," which means the character canonically connects a children's educational program like "Sesame Street" to the sci-fi horror series, "The X-Files."
The character first appeared in "Homicide: Life on the Street," which was based on the book "Homicide: A Year on the Killing Streets" by David Simon, who would go on to create "The Wire." Are the planets aligning for you, yet? Belzer would not only appear as Munch, canonically across 10+ shows, but would often appear in random films (like "A Very Brady Sequel") and other TV shows ("Mad About You") as random members of law enforcement, yet still in his distinctive costuming.
His interconnectivity also makes for some fascinating multiverse developments. For example, Munch appears in an exclusive "made-for-the-show" scene of "Law & Order" for "Unbreakable Kimmy Schmidt," and Kimmy acknowledges Richard Belzer as playing the actor on TV. At the same time, Kimmy's landlady Lillian is played by Carol Kane, who is canonically Detective Munch's ex-wife, Gwen Munch. To make it even more interesting, both Gwen and Lillian are noted conspiracy theorists. Is Lillian just Gwen's alter-ego?
Given the number of crossover appearances of John Munch and the number of crossovers each of those shows had with other shows on their own, we might as well replace the "Six Degrees of Kevin Bacon" game with "Six Degrees of Detective John Munch." In an era where every brand has been trying its hardest to develop its own multiverse, we've been living in the Munchiverse all along.