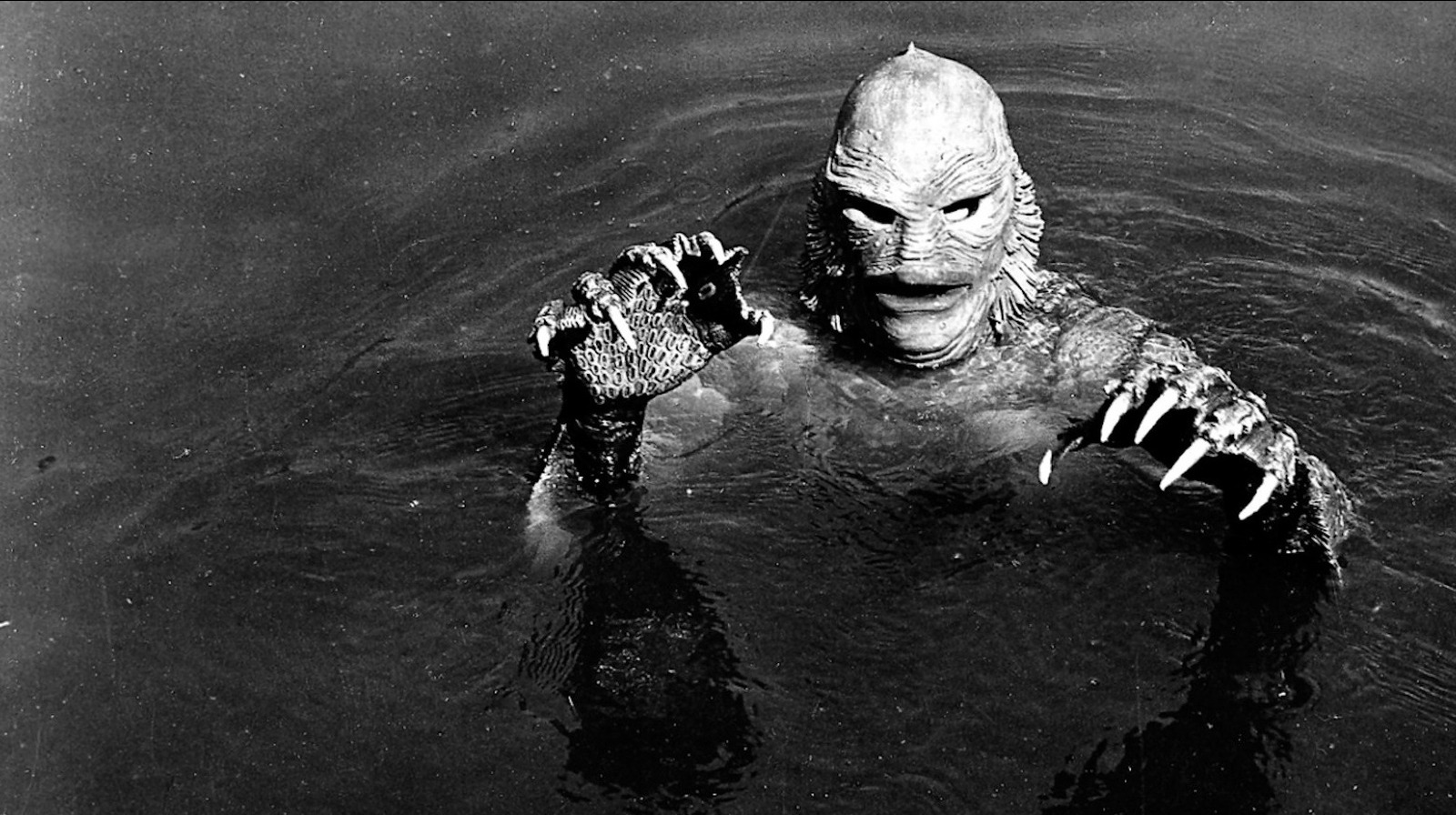 Browning returned as the underwater Gill-man for the sequels "Revenge of the Creature" in 1955 and "The Creature Walks Among Us" in 1956. He also went on to have a long career in nautical filmmaking, conceiving the story for the 1963 film "Flipper" as well as co-creating and directing the television adaptation in 1964. The actor was also an underwater stunt coordinator and directed underwater scenes for the James Bond films "Thunderball" in 1965 and "Never Say Never Again" in 1983, as well as for "Caddyshack" in 1980 and a number of other aquatic-set films including "20,000 Leagues Under the Sea."
Browning notably directed two films on his own. One, the Florida-based, family-friendly "Salty," which debuted in 1973 and focused on the wholesome relationship between a boy and a sea lion. His 1978 follow-up feature, "Mr. No Legs," is an exploitation flick about a physically disabled mob enforcer who equips his wheelchair with shotguns. The film is a midnight staple in revival theaters the world over.
Browning is survived by his four children, Ricou Browning Jr. (a fellow marine coordinator, actor, and stuntman), Renee, Kelly, and Kim; 10 grandchildren; and 11 great-grandchildren. His wife, Fran, passed away in March 2020. But his legacy lives on. In 2006, Film Florida rightfully recognized Browning as an essential part of the state's filmmaking legacy and bestowed a Florida Legends Award upon him. In 2019, Browning was inducted into the Rondo Hatton Classic Horror Awards' Monster Kid Hall of Fame, a prestigious honor chosen each year by horror fans all over the globe.