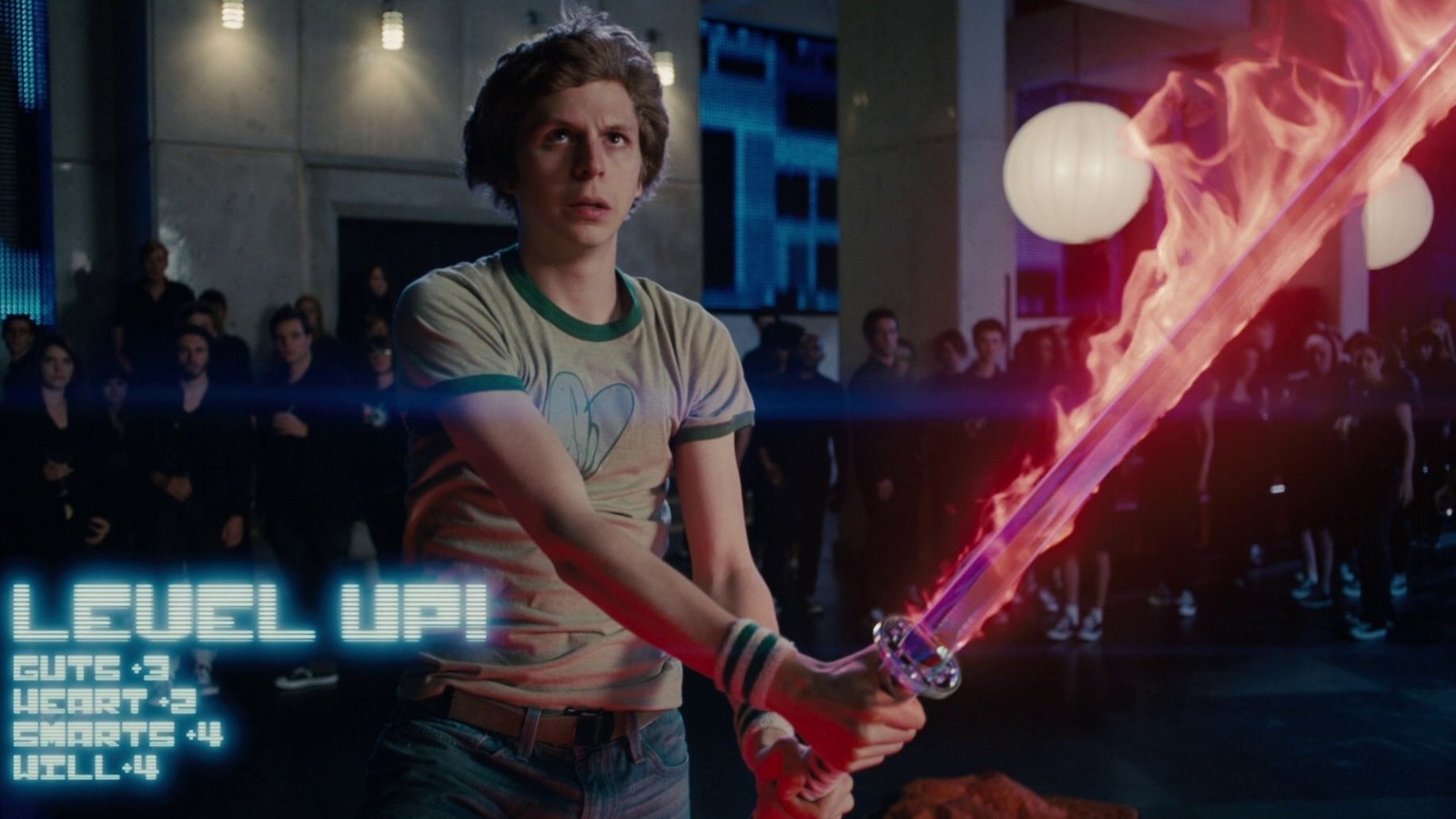 Everyone from Michael Cera and Mary Elizabeth Winstead to Chris Evans and Brie Larson are back for the "Scott Pilgrim" anime series. Here's the full line-up coming back to make you think about death and get sad and stuff:
Michael Cera is Scott Pilgrim
Mary Elizabeth Winstead is Ramona Flowers
Satya Bhabha is Matthew Patel
Kieran Culkin is Wallace Wells
Chris Evans is Lucas Lee
Anna Kendrick is Stacey Pilgrim
Brie Larson is Envy Adams
Alison Pill is Kim Pine
Aubrey Plaza is Julie Powers
Brandon Routh is Todd Ingram
Jason Schwartzman is Gideon Graves
Johnny Simmons is Young Neil
Mark Webber is Stephen Stills
Mae Whitman is Roxie
Ellen Wong is Knives Chau
Apparently there are also additional voices yet to be announced, so perhaps the story will be expanded a bit in this anime adaptation.
Like "Short Term 12," the cast of "Scott Pilgrim vs. the World" is just incredible to rediscover every time you rewatch the film. You have superheroes, TV stars, acclaimed character actors, and hilarious comedians. As Edgar Wright went on to Twitter to say after the announcement, "One of the proudest, most enjoyable achievements of my career was assembling the dynamite cast of Scott Pilgrim." The director of the live-action film also teased the upcoming anime project, saying it "doesn't just expand the universe, but also…well, just watch it."
The "Scott Pilgrim vs. the World" anime comes courtesy of showrunners Bryan Lee O'Malley (who wrote the original book) and BenDavid Grabinski (the excellent "Are You Afraid of the Dark?" reboot). Perhaps most exciting yet, the show will be animated by none other than Science SARU, the studio behind the electric "Inu-Oh," and the incredibly inventive and beautifully-animated "Keep Your Hands Off Eizouken!" Abel Gongora, who directed the spectacular opening credit sequence for that show, is set to direct the upcoming anime.