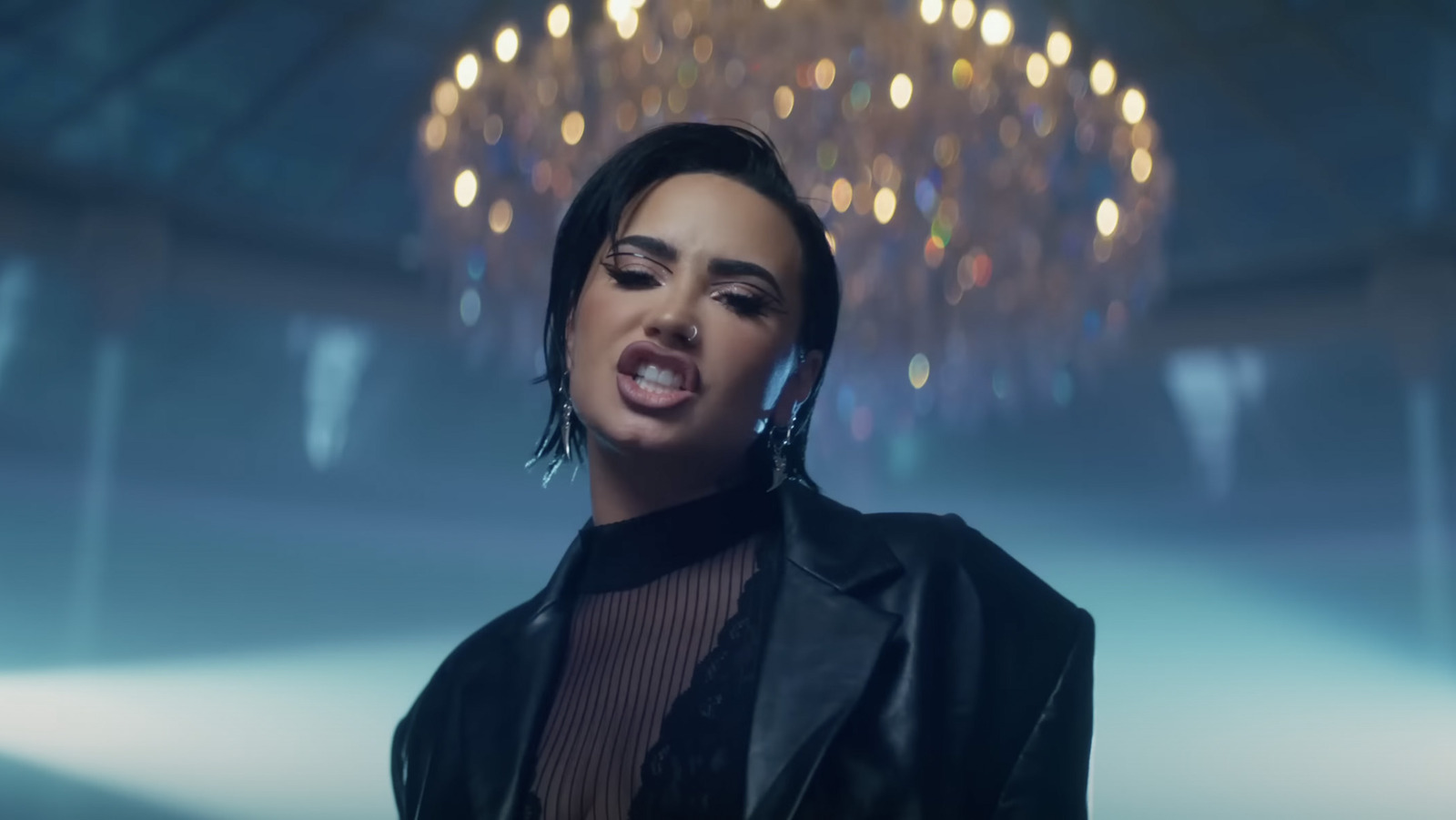 In advance of the release of "Scream VI," Demi Lovato has released the promotional tie-in single "Still Alive. Over crescendos of pop-punk angst, Lovato sings of wanting to "Eat the devil and spit out my demons." Lovato's powerful voice, stripped raw by the pop star's public struggles with addiction and mental illness, lends a thrilling earnestness to the message of survival buried deep beneath the horror of the arrangement. The song is a perfect match for the "Scream" franchise, which has always been as much about healing as it is about horror.
While nothing can match the exultant thrill of "Decode" the song, I'd say the video for "Still Alive" edges out its emo predecessor. In the Paramore music video, Williams and co. exist in a kind of liminally diegetic space, where they aren't so much in the "Twilight" universe as they are in a forest that looks like it. Clips from the movie are intercut with Paramore's performance, but never do the two worlds meet. In the video for "Still Alive," however, Demi and their posse practically star in a complete standalone "Scream" movie of their own.
In the video, Demi's squad checks into a hotel, where she hands a note to a concierge played by Ice Nine Kills' Spencer Charnas that reads, "What's your favorite scary movie?" In a neon-soaked ballroom, Demi alternately vamps along to the song and screens bits of "Scream VI" (courtesy a projectionist played by Linkin Park's Mike Shinoda, who co-wrote the song). A notably non-pratfalling Ghostface ends up bursting on the scene and chasing Demi and friends around, but in a very "Scream" twist, it all ends up being part of another movie. The "Still Alive" video will have nostalgic millennials reminiscing on a simpler time, and hopefully will prove to the industry the enduring appeal of the movie-music video tie-in.