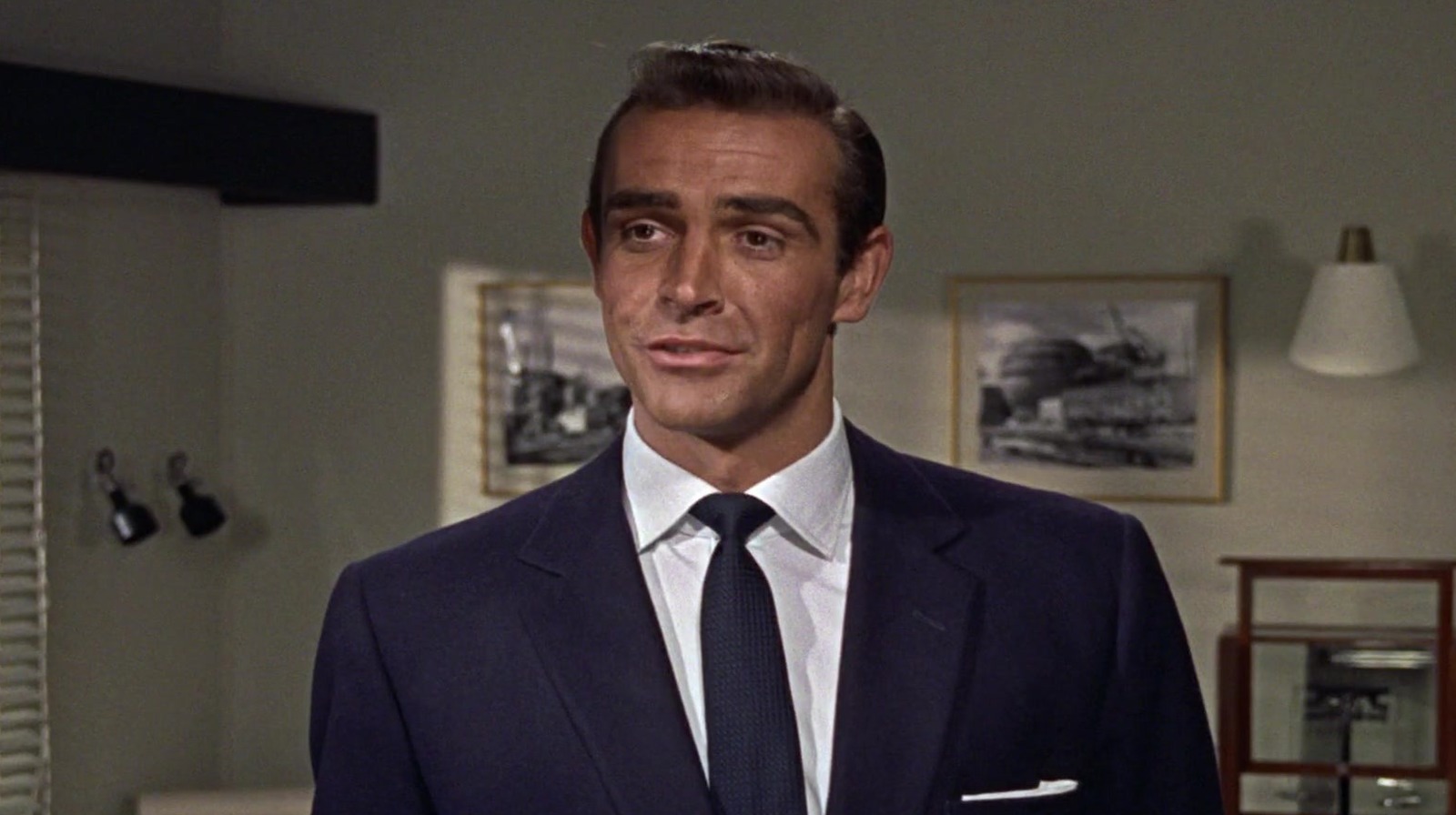 What would James Bond be without his one-liners? 1965's "Thunderball" had 007 harpooning Vargas (Phillip Locke) before delivering the line, "I think he got the point." And the Roger Moore era would see the sexual innuendos reach a fever pitch. Even when Bond went through the gritty reboot process with 2006's "Casino Royale," Daniel Craig's tortured bruiser was shown returning to the eponymous casino's poker table and remarking, "That last hand almost killed me." For 60 years, quips have been a central part of the Bond formula — as famous as the series' gadgets and Bond girls.
But the wit, even at its driest, was never actually present in the original Ian Fleming novels. Anthony Horowitz, one of the authors to write official James Bond novels following Fleming's death, noted in a 2008 piece for The Telegraph that in all the stories, 007 "has no sense of humor, telling only one joke in all 14 books (in 'Goldfinger' — and it isn't very funny)." That was something both Sean Connery and Terrence Young noticed some 45 years prior when they came to work on "Dr. No."
As Connery told the BBC, "Strangely enough there's a lack of humor in Fleming's writing," before going on to reveal that he saw the author as "very bright, very erudite, and a real snob." Luckily, it seems Connery and Young bonded over a "similar sense of humor," which they worked into "Dr. No" and all their subsequent collaborations, bringing the lightest touch of tongue-in-cheek levity to proceedings so as to not overshadow Bond's intimidating presence.