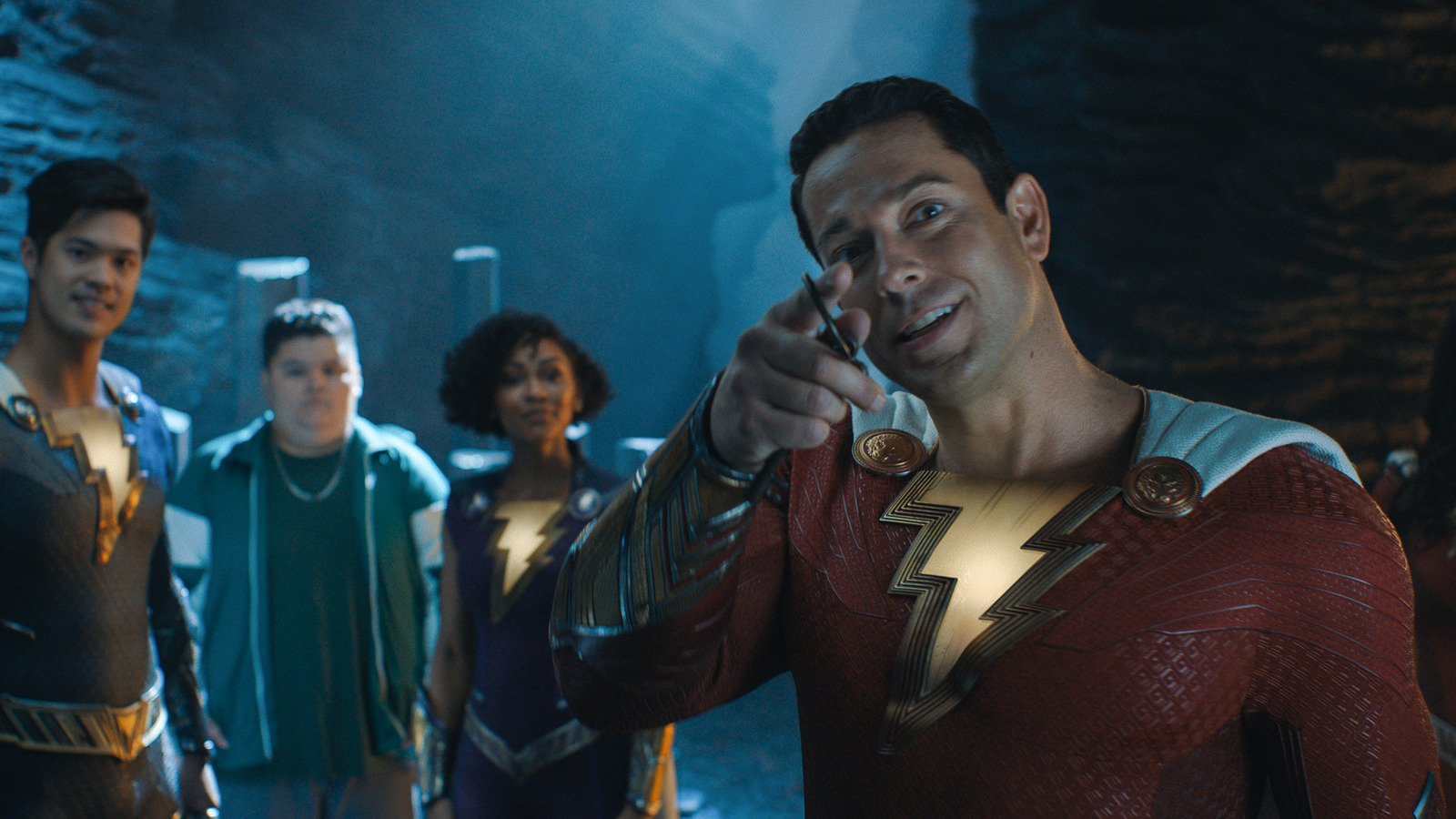 At the end of the first film, Freddy (Jack Dylan Grazer) sits alone at lunch until the rest of the kid-Shazamily shows up to eat with him. Adult Billy appears and says he invited someone else — none other than Superman! But of course, we didn't get to see his face. That's because Henry Cavill wasn't able to be on set (though Sandberg added Cavill into the scene later in the funniest way). For the cameo in "Shazam! Fury of the Gods," which features Gal Gadot as Wonder Woman, Sandberg was worried something similar would happen:
"On the first one, Henry Cavill was going to appear in it, and then that fell through … We shot everything with a stand-in because they were like, 'Oh, Henry's not going to make it to this day, but we'll get him later and shoot his pieces in there.' And on this one, Wonder Woman was always in the script, but I was like, 'I don't really believe that.' And then when we shot the majority of that scene, we did it with a stand-in because they were like, 'Oh, Gal can't come here for this day.'"
Luckily, she actually ended up being able to participate, but I wouldn't have believed it either. The dream sequence with Wonder Woman's body that ends with it having the head of the Wizard (Djimon Hounsou) was fantastic, but that alone made me assume that was going to be it for cameos. But Sandberg did have an idea for a contingency plan.