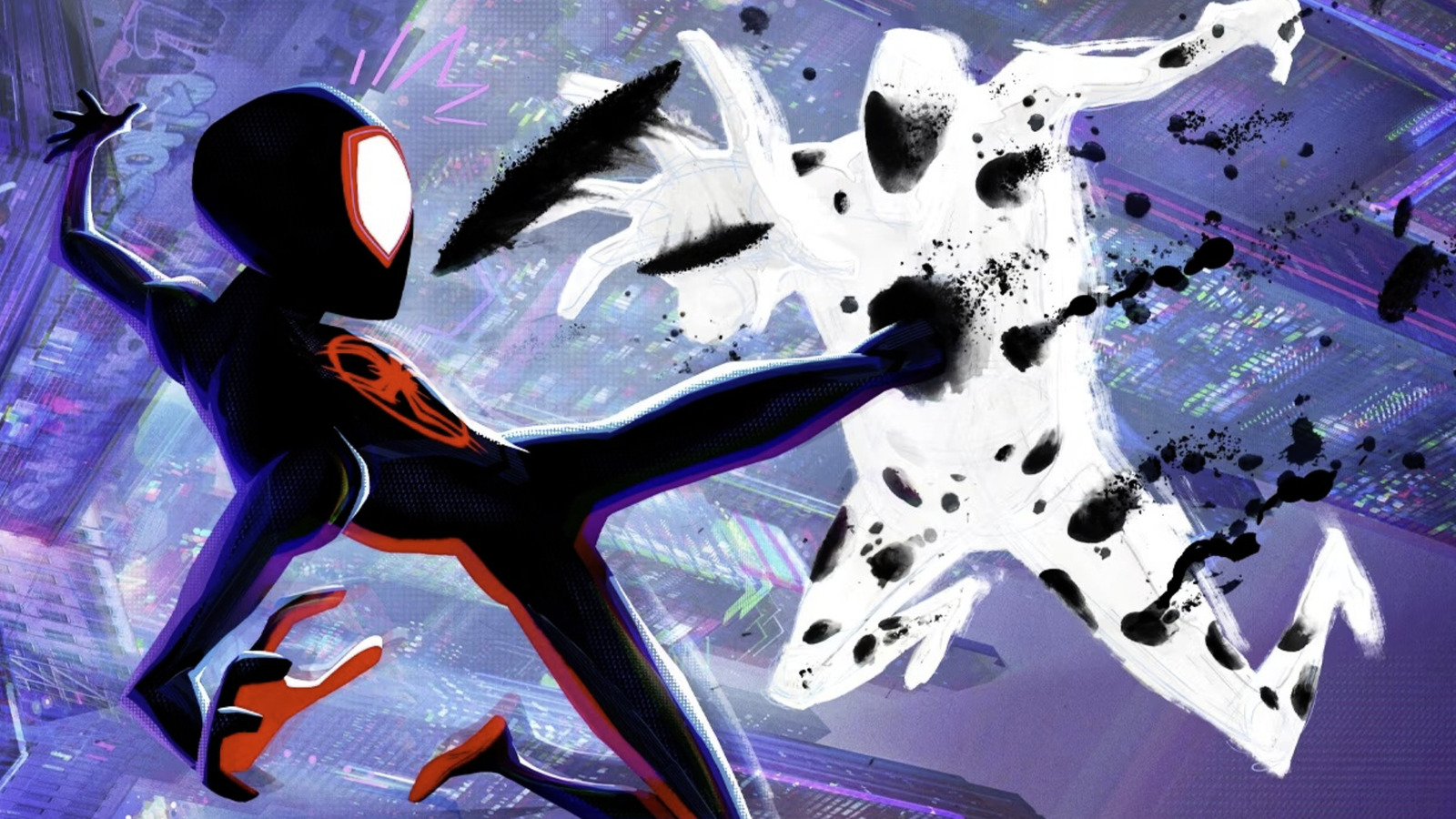 "People who've seen ['Across the Spider-Verse'] have told us that it feels like 'The Empire Strikes Back' of the 'Spider-Verse' franchise," Chris Miller told Empire Magazine. "It shows you worlds you haven't seen, and it's an emotional story that ends in a place where you need to see the third one. So, yeah: this is our 'Empire.'"
Though "Spider-Verse" doesn't exactly share the same genre elements or aesthetics as "Star Wars," it's easy to see what Miller means. "The Empire Strikes Back" is considered one of the greatest sequels of all time because it took everything that people loved about the original film and dialed the scale to eleven. The universe got bigger, the stakes became higher, and all of our lovable heroes were pushed to their absolute breaking points. But despite being bigger, "Empire" is crucially devoted to keeping its emotional beats personal, and even darker than ever before.
"Across the Spider-Verse" is in the same position as "Empire" as the middle chapter of the trilogy, with "Beyond the Spider-Verse" arriving one year later in 2024. "Spider-Verse" mainly took place in Miles Morales's own dimension, while "Across" takes place between five different realities, each with their own specific art styles. Just as one would imagine, there are also just as many adversaries. Returning from his post-credits tease in the last film, we're excited to see Oscar Isaac finally get to flesh out Miguel O'Hara, also known as Spider-Man 2099. We also know that we'll be seeing a new version of the Vulture (Jorma Taccone), as well as a new villain making an onscreen debut for the first time, the Spot (Jason Schwartzman).