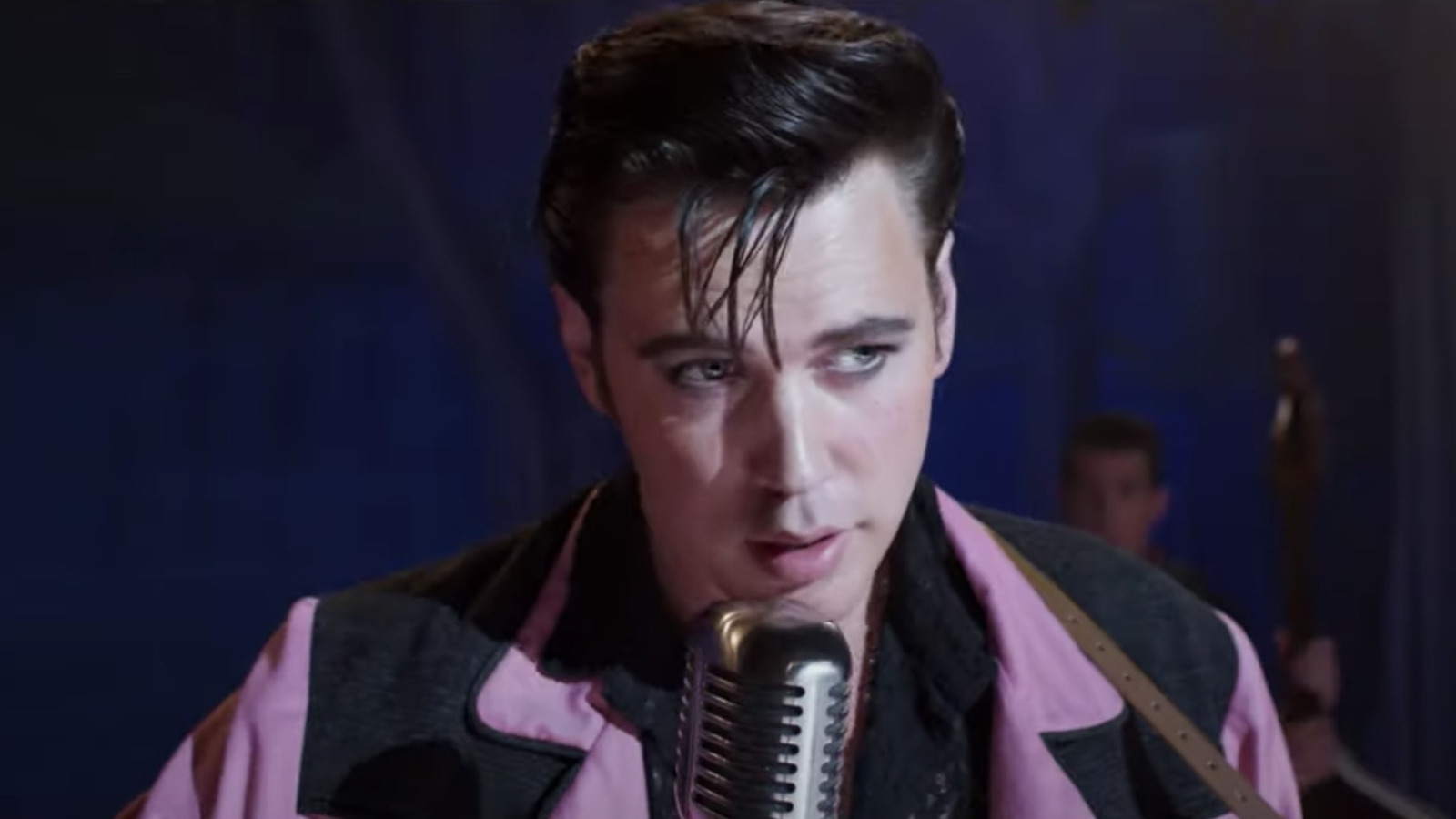 The official YouTube Q&A from Warner Bros. discussing the soundtrack features composer Elliott Wheeler using the phrase "Circus Gothic" to describe the vibe and sound they wanted Stevie Nicks to capture for The Snowman's Theme from "Cotton Candy Land." To achieve the desired effect, Nicks took inspiration from a film noir classic. Luhrmann revealed the specific film and its connection to Presley's domineering manager, saying:
"Later in the movie you see Zeena, who is this mentalist character and she's a bit of a nod to the mentalist character in the film 'Nightmare Alley,' which was Colonel Tom Parker's favorite movie. But Stevie really studied character, and she wanted to capture the character and the way she sang 'The Snowman's Theme.' It's just a measure of the artist that she cared that much, and got that amazing vocal performance."
The original "Nightmare Alley" from 1947 has found a new audience and appreciation as a classic American film noir after Guillermo Del Toro's haunting remake of the film starring Bradley Cooper and Cate Blanchett dazzled moviegoers last year. The story revolves around a mentalist con man who finds success and riches in the windy city of Chicago. It's no wonder that Colonel Tom Parker, who is depicted in "Elvis" as an abusive crook, revered "Nightmare Alley" and considered it his favorite film. Parker was probably inspired by the idea that an outsider could charm his way into a more opulent lifestyle, by any means necessary.
It would've been nice to see Stevie Nicks in a quick onscreen cameo in "Elvis" as Madame Z, herself, although actress Angie Milliken does a fine job during the quick flash of screen time she enjoys before Luhrmann whisks the camera off in another direction.