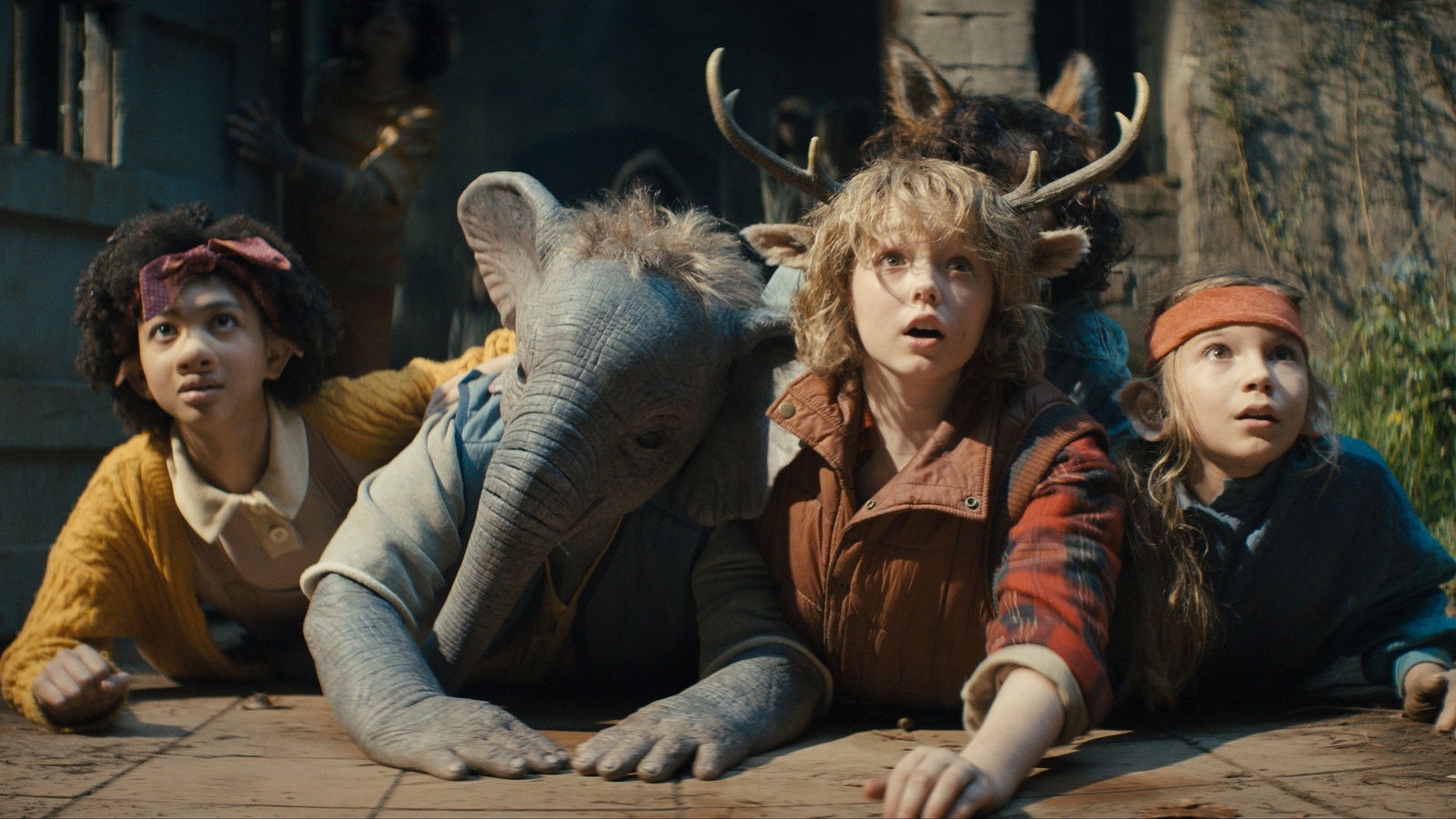 Yes, yes, we know what you're probably thinking. Kindly hold all your jokes about furries until further notice, please. By all accounts, the surprisingly dark and compelling show wowed both critics and audiences alike throughout its debut season. Based on the comic series of the same name by Jeff Lemire and developed by both Jim Mickle and Beth Schwartz, season 2 of "Sweet Tooth" looks to pick up right where it left off in 2021. The series follows Nonso Anozie as Tommy Jepperd, the traveler and former Last Man who begrudgingly accompanies Gus throughout a post-apocalyptic Earth. Christian Convery's Gus is the central protagonist, the half-human, half-deer hybrid affectionately known as Sweet Tooth who's searching for his mother. In the middle of it all is Adeel Akhtar's Dr. Aditya Singh, himself also a captive of the Last Men who is tasked with experimenting on hybrids to find a cure for the pandemic.
Based on the trailer footage, the conflict between humans and hybrids is about to get even darker and more overtly aggressive as our heroes have to find a way out from captivity, all while exploring their own origins and the secrets that lie within. "Sweet Tooth" also stars Neil Sandilands, Aliza Vellani, Amy Seimetz, and Dania Ramirez. The series is executive produced by Jim Mickle, Susan Downey, Robert Downey, Jr., Amanda Burrell, and Linda Moran. Fans can look forward to the season 2 premiere on Netflix April 27, 2023.
Gus and his fellow hybrids are held captive by the Last Men in order to find a cure for the Sick. To save his friends, Gus must find new strength as he uncovers the origins of The Great Crumble.