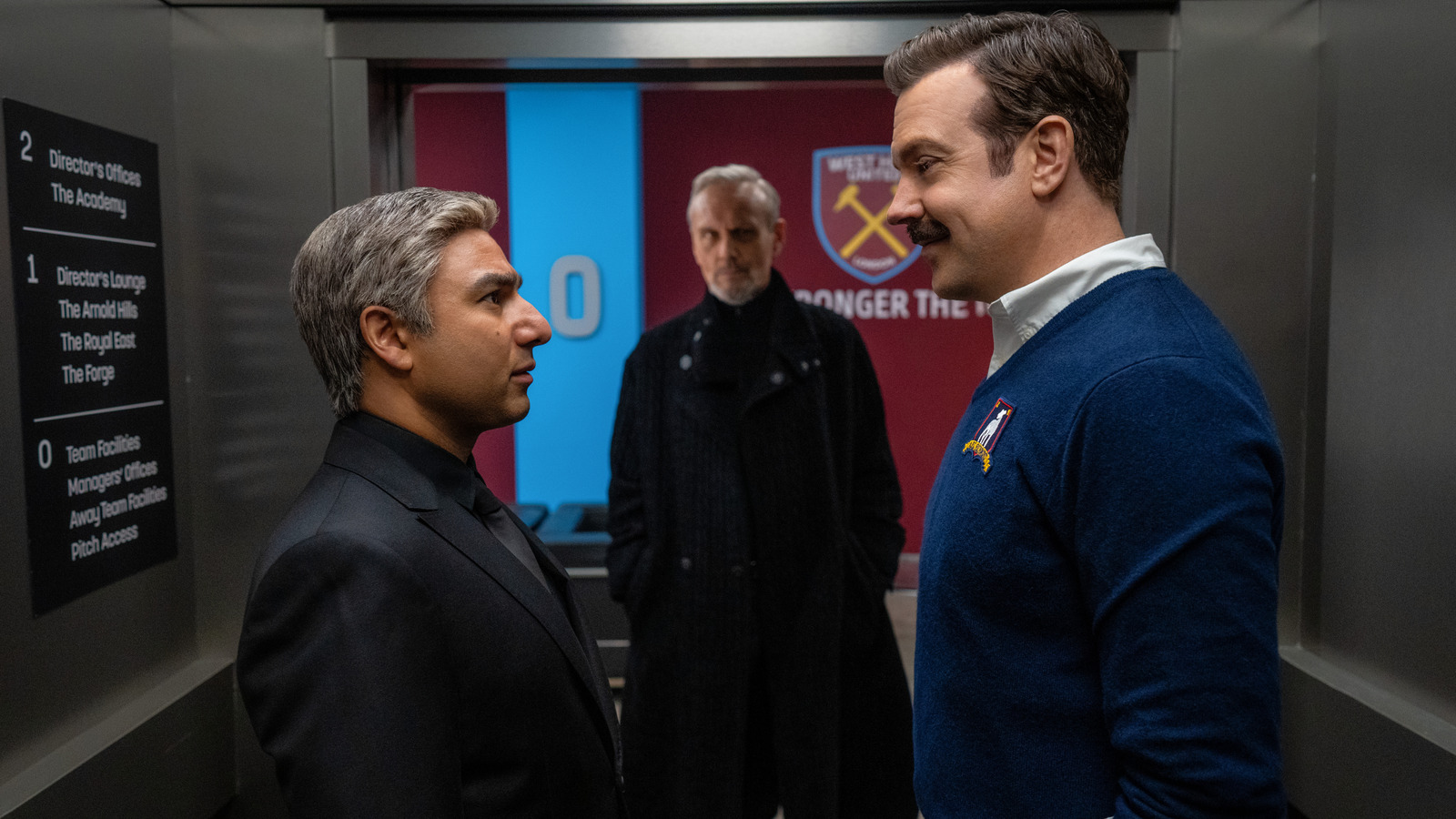 It's been a long year and four months since we got the season 2 finale of "Ted Lasso." I'll admit, I've missed it. But with such an uplifting — and somewhat final-feeling — trailer, it makes me wonder if this really will be the last season of the series. Multiple reports have said since the season 2 finale that season 3 will be the Apple TV+ hit's last, but nothing has been confirmed just yet by the powers that be. It's not a bad idea to finish a show at its height, and a lot of U.S. television could learn from times where that is executed skillfully, but it will be very sad to see it go if it does.
The sports comedy stars Jason Sudeikis alongside Hannah Waddingham, Jeremy Swift, Phil Dunster, Brett Goldstein, Juno Temple, Nick Mohammed, and Brendan Hunt. Sudeikis and Hunt executive produce the series alongside Bill Lawrence, Joe Kelly, Jeff Ingold, and Bill Wrubel. Sudeikis, Hunt, Lawrence, and Kelly developed the TV series together based on a character Sudeikis created for NBC promotions of the English Premier League some years ago.
"Ted Lasso" season 3 will premiere on Apple TV+ on March 15, 2023, with episodes dropping weekly through May.