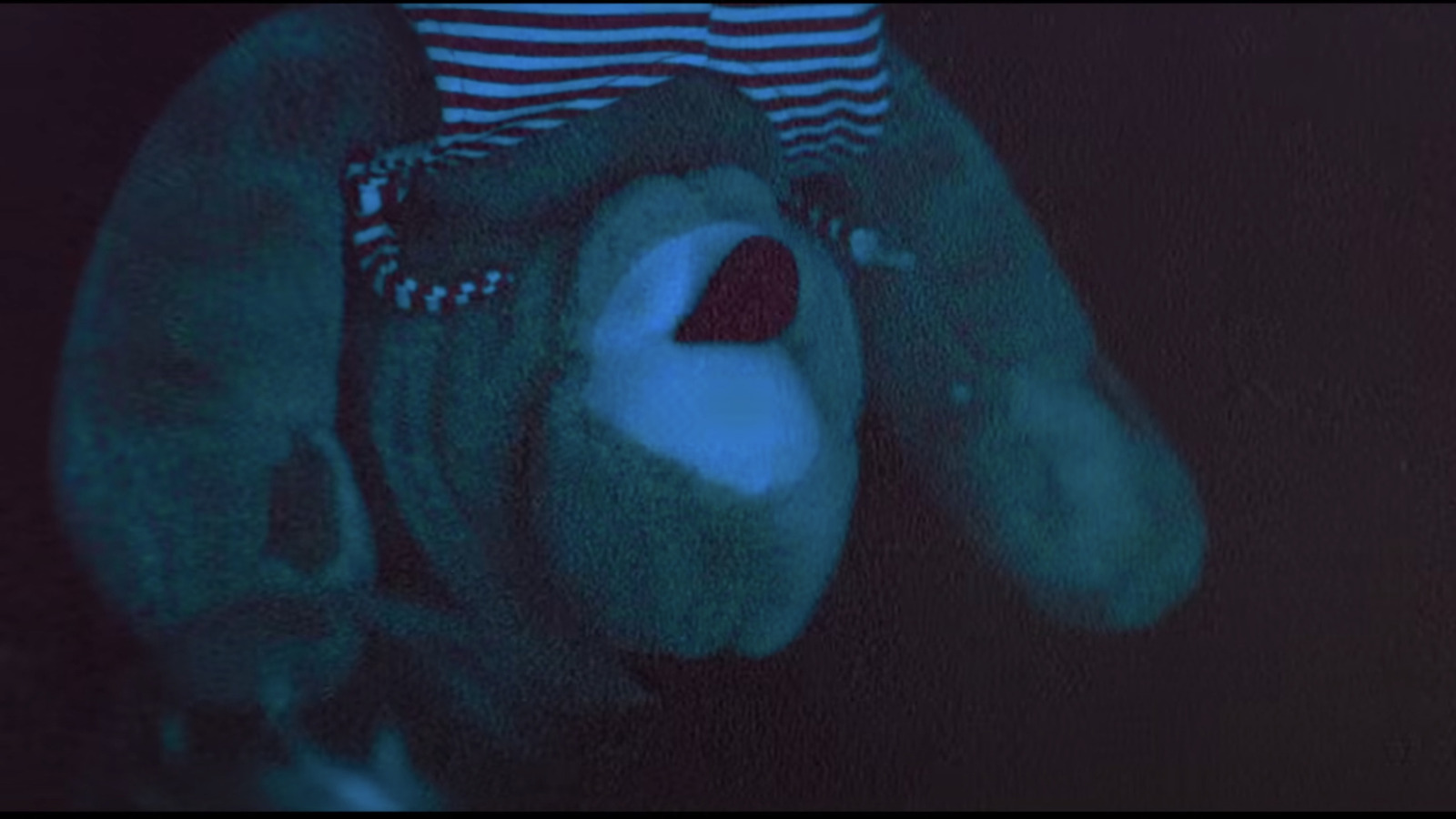 "Somewhere in Dreamland" and "Skinamarink" are two sides of the same coin. Both are about a brother and sister struggling with traumatizing situations who slip into a dreamy world. Set during the Great Depression, the siblings in "Somewhere in Dreamland" wear tattered clothes and have blankets with holes. They bring home firewood for their weary mother who gives them pieces of hard, dry bread for dinner.
At night, they dream of a brightly-colored land filled with ice cream cones sprouting from the ground, cornstalks raining popcorn, a carousel made of a giant cake, and plush beds fit for a prince and princess. The ultimate fantasy of this sweet-natured cartoon juxtaposes the pitch-black terror Kevin and Kaylee endure in "Skinamarink."
"Somewhere in Dreamland" has an uplifting ending where the neighbors donate food, toys, and clothing to the penniless family. In the last shot, the little boy pokes himself with a fork to make sure he is not still dreaming. The strange ending of Ball's film does not make it clear if the children are dreaming or awake, living or dying. The final images of spilled blood and a half-formed face peering out of the shadows are haunting.
"Somewhere in Dreamland" is a straightforward and simple tale of a girl and boy in their happiest dream. The cartoon is a feast for the eyes that marvels at delicious food from a magical land. A reversal of this story, "Skinamarink" traps the siblings in a murky nightmare. You never know exactly what you're looking at. Yet both films are strong examples of how meaningful dreams are for children, revealing their greatest wishes or deepest fears.