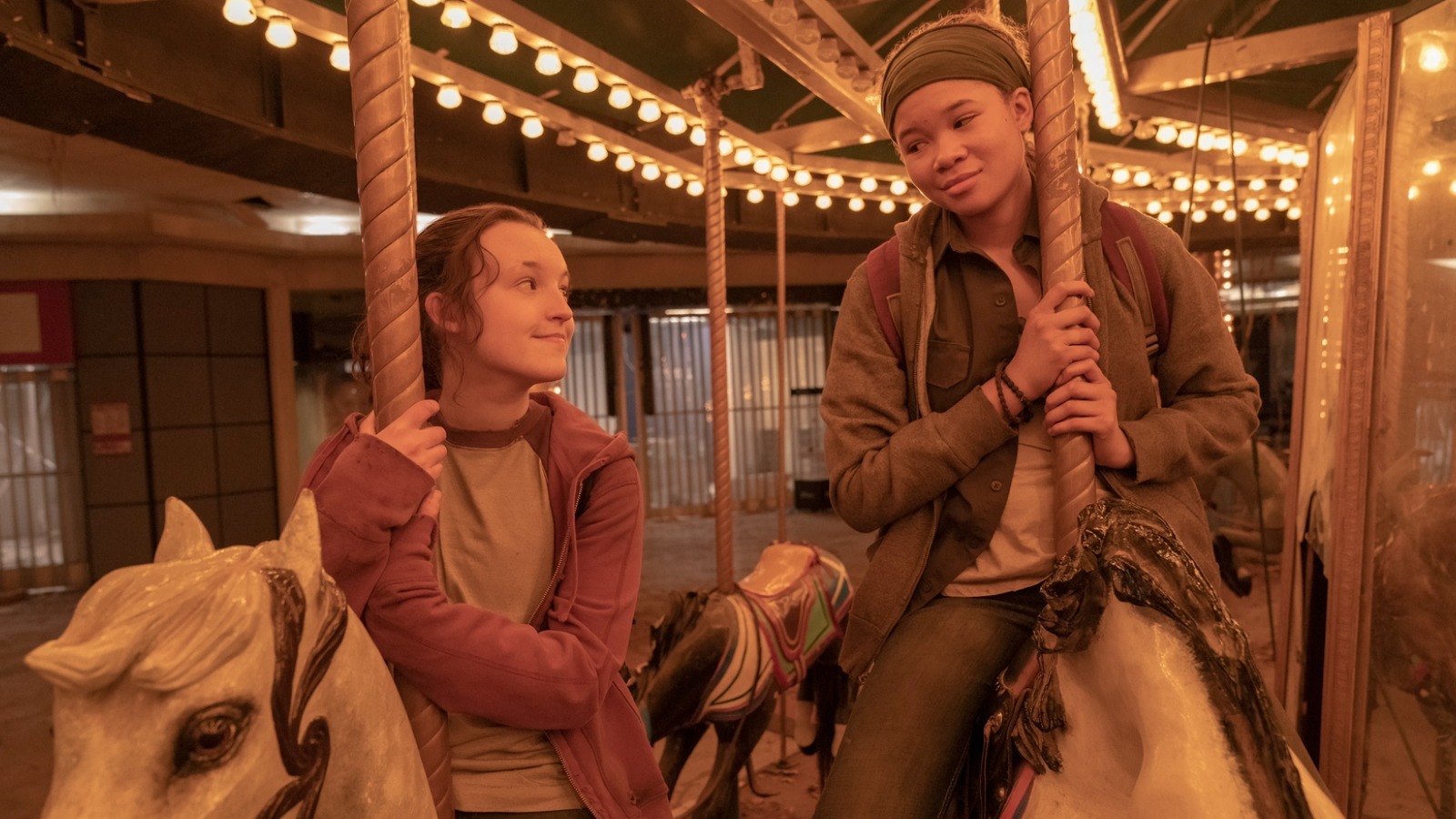 "Dawn of the Wolf Part 2" is a clever nod to the ways the end of the world would preserve even the most random pop culture relics in metaphorical amber for future generations, but it's also a chance for the narrative to poke at Joel's wounds. When Ellie asks who dragged Joel to the movie, he says he doesn't know, but we know it must've been Sarah. It's one of several subtle examples of the ways in which he's completely closed himself off from her memory in order to hold it together.
Despite the fact that there was no "Twilight" type film series in 2003, HBO's take on the game also includes a quick nod to the blockbuster franchise. In this week's episode of "The Last of Us," Ellie (Bella Ramsey) and her friend Riley (Storm Reid) spend time together at an abandoned mall, and we can see the very same "Dawn of the Wolf Part 2" poster in a quick shot near an empty movie theater box office. This time, however, it doesn't look like Joel would've caught the film in theaters, as the poster and marquee both simply say "Coming Soon."
Given that the Dwayne Johnson-led movie, "The Rundown," was number one at the box office when the world ended for the HBO show, maybe "Dawn of the Wolf Part 2" would've been a hit. I guess we'll never know, but it's still a total delight to see the game Easter egg on full display, proving that werewolf-human love stories really are timeless.