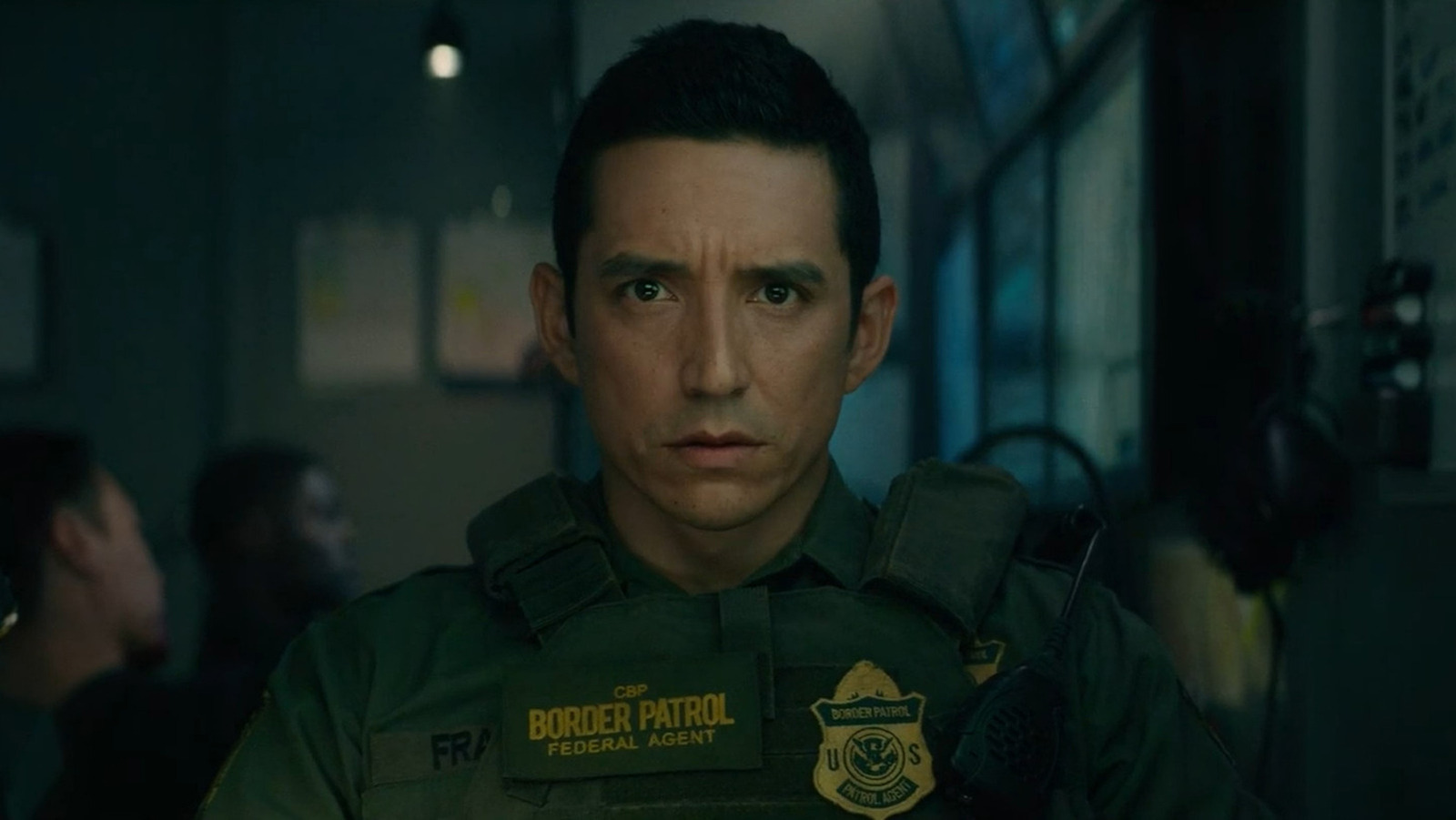 If there's any other evidence that Gabriel Luna's performance as the Rev-9 is impressive, look no further than his performance as Tommy Miller on HBO's "The Last of Us." As Tommy, Luna is filled with so much warmth, living in his little communist utopia with a hot wife and a baby on the way. He's got well-conditioned hair, neatly pressed denim button-ups, and knows his way around a rocks glass. It's probably why so many people didn't realize the actor had previously played a Terminator because the performances are so wildly different. It's hard to imagine the man behind Tommy Miller playing such a relentless villain, but that's how good Gabriel Luna is.
Obviously no disrespect to Robert Patrick, but the man's career has been loaded with awful people and intimidating antagonists, playing to his T-1000 strengths. Gabriel Luna, on the other hand, went from playing the scariest Terminator in 20 years to a man so beloved people are already writing fanfiction about him. Add this to his spectacular performances as Robbie Reyes/Ghost Rider on Marvel's "Agents of S.H.I.E.L.D" and Tony Bravo on "Matador" and it's clear the man can do it all.
Happy that Gabriel Luna kid is gettinf his salutations as Tommy Miller, he was a also a greatly underrated Terminator. pic.twitter.com/YBgvS4iaB7

— Timo Tjahjanto (@Timobros) February 21, 2023
And if any more defense is needed, master director Timo Tjahjanto ("Headshot," "The Night Comes For Us," "Killers") recently shouted out Luna's performance in "Terminator: Dark Fate," and you'd be hard-pressed to find anyone willing to disagree with the man who gave us the "Safe Haven" segment of "V/H/S/2." Tjahjanto shared his thoughts with a gif of Luna during the Border Patrol prison escape sequence, which is even more intense than the initial highway showdown.
Gabriel Luna is a perfect Uncle Tommy, but he's also a terrifyingly awesome Terminator that deserves more praise.