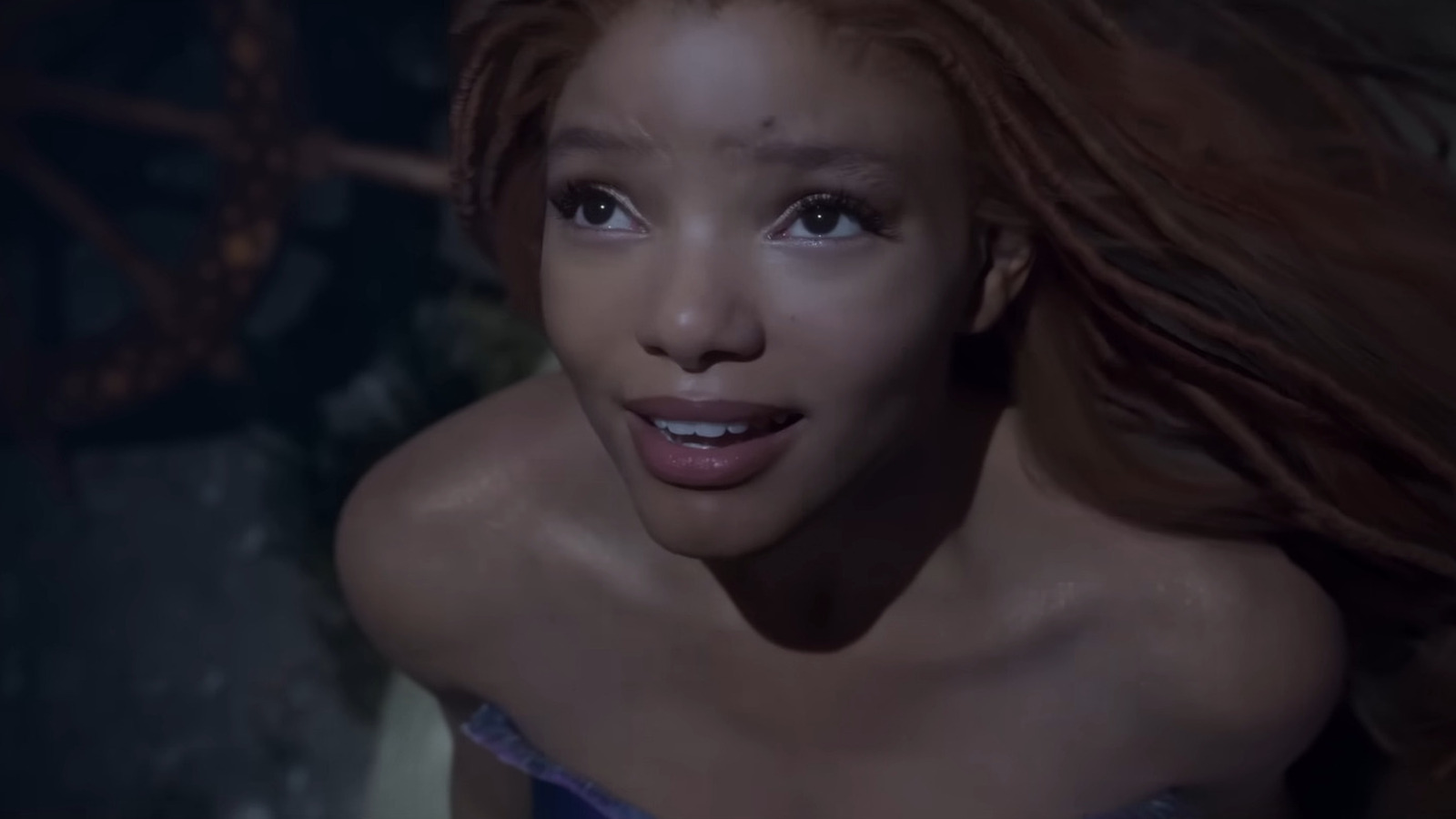 In the interview, Bailey said:
"What's beautiful about this version of 'The Little Mermaid' is that it's a lot more modern … When we saw it when we were younger, she gave up everything for the guy. But I don't think [that] reflects modern women today. So [now] it's more about Ariel finding freedom for herself because of this world that she's obsessed with. Prince Eric, the handsome shipwrecked human for whom she gives it all up, is a cherry on top. But it's not all about him."
Whatever your thoughts on changing art for modern audiences, even the animated film did that. No one is turning into seafoam or dancing on legs that are screaming in agony like in the fairytale. Disney already updated it. To be fair, Disney has updated a lot of their more current princesses with jobs and purpose that extends beyond the prince they fall in love with, and sometimes, no prince at all. Don't get me wrong. Love is lovely. I just think maybe the idea of having a young woman in her mid-teens being forced to make someone love her in three freaking days to escape servitude isn't the best. It's nice to know that the journey is more about her in the end.
"The Little Mermaid" stars Bailey as Ariel, Melissa McCarthy as Ursula, Javier Bardem as King Triton, Jonah Hauer-King as Prince Eric, David Diggs as Sebastian the crab, Jacob Tremblay as Flounder, and Awkwafina as Scuttle. Alan Menken returns to co-write the soundtrack with Lin-Manuel Miranda. Rob Marshall is directing.
"The Little Mermaid" will hit theaters on May 26, 2023.