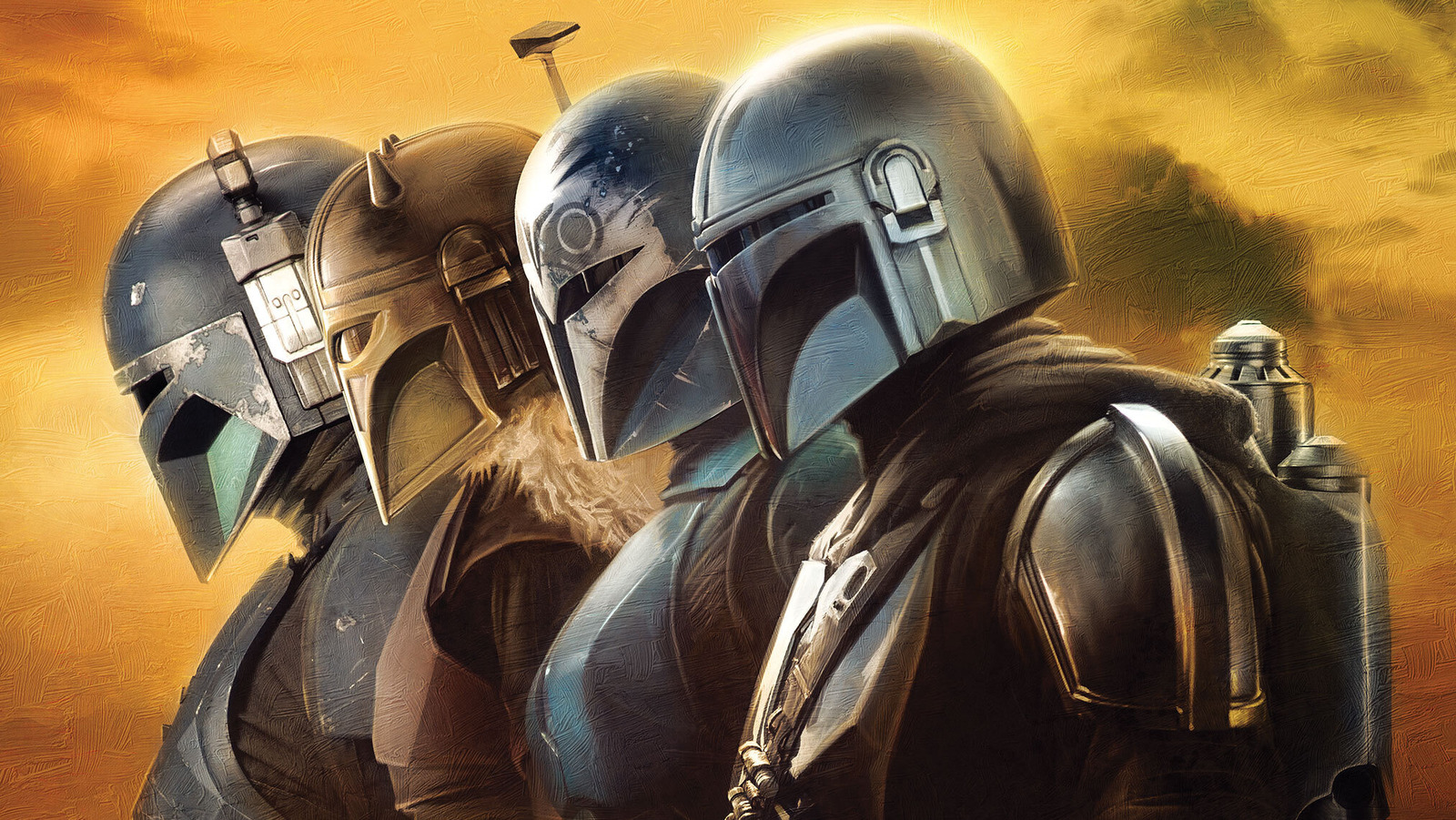 The history of Mandalore is deep, rich, and complex in "Star Wars" lore, but fans of both "The Clone Wars" and "Star Wars Rebels" have seen the planet in the past. Bo-Katan Kryze (Katee Sackhoff) provided some connective tissue to the planet, bridging the animated world to the live-action one in season 2 of the show. In short, Mandalore has suffered a great deal, including tragic events such as "The Siege of Mandalore" and the "Night of a Thousand Tears" (which you can read all about here). Speaking further, Favreau also said that they are, quite literally, going to shine a light on all of the historical destruction and what the aftermath looks like:
"It's sort of a tragic history that this planet has, but also a romantic vision of what once was. We inherited the designs from Dave and his team, and then we wanted to show what happened and we make some allusions to the Purge of Mandalore; in 'The Book of Boba Fett' we show a montage of the destruction. And now when we return to the planet we get to see in the stark sunlight what the aftermath of all of that destruction was."
In season 2, Mando wound up in control of the Darksaber after defeating Moff Gideon in combat. That puts him at odds with Bo-Katan, who is seeking to control the weapon so that she can reclaim and rebuild Mandalore. Presumably, that will be a huge focus of the upcoming season, finally bringing our main characters to their namesake planet.
"The Mandalorian" season 3 premieres March 1 on Disney+.