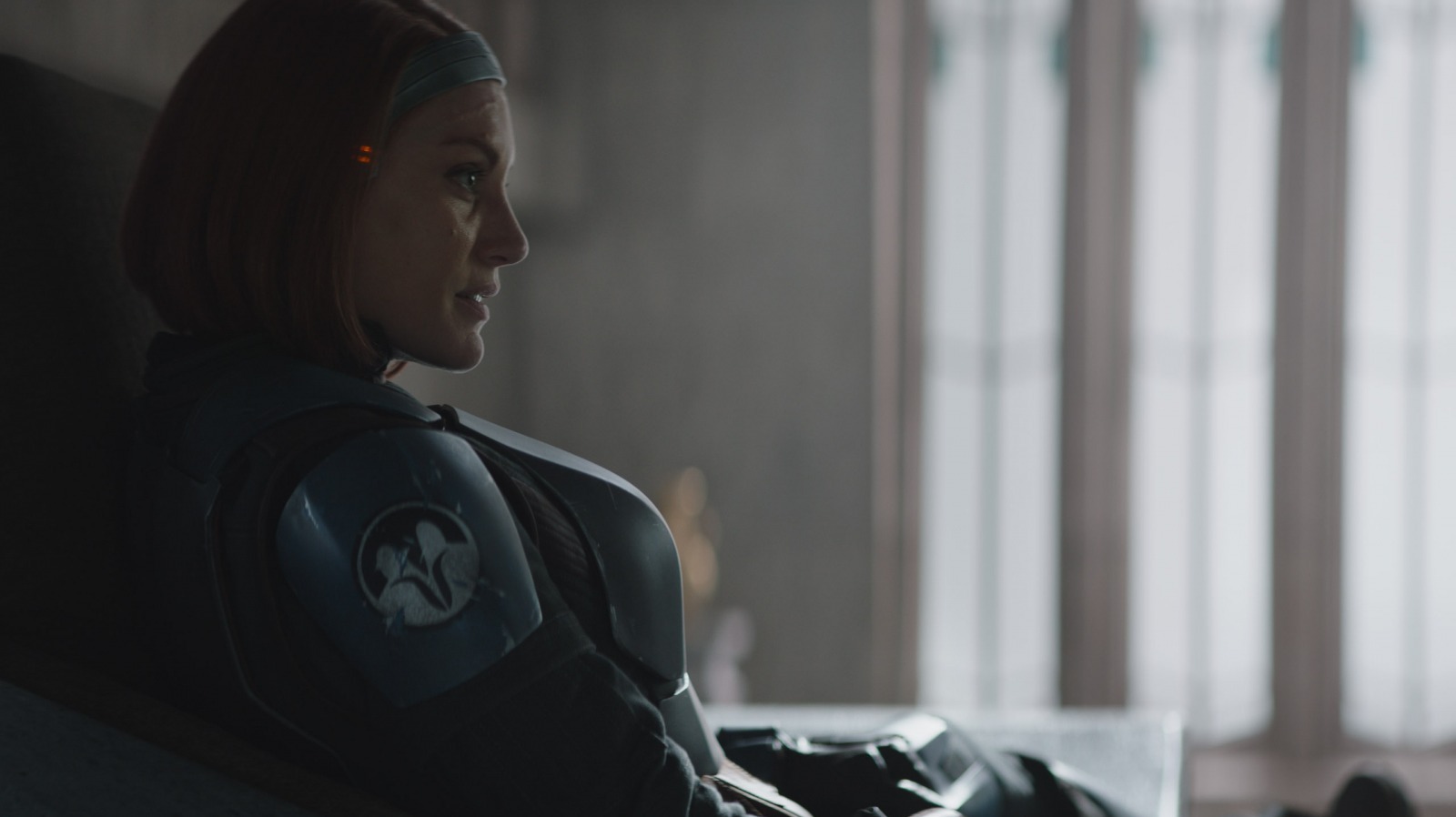 Funny how nobody ever talks about the less glamorous side of existing in the "Star Wars" universe. (Well, almost nobody.) Actor Katee Sackoff, who reprises her previous voice role as the Mandalorian Bo-Katan Kryze from "The Clone Wars" animated series, learned this the hard way. Of all the innovative techniques that "Star Wars" as a franchise has pioneered since the days George Lucas and Irvin Kershner were behind the camera, the Volume/StageCraft technology used liberally on "The Mandalorian" might rank up there at the top of the list. From the audience's perspective, we experience a high level of immersion from the safety of our living rooms. For the actors themselves, well, that immersion can go awry pretty quickly.
Sackoff sheepishly admitted to Empire that getting the chance to accompany Mando and the other characters on his spaceship had some unfortunate side effects:
"To be standing on the Razor Crest [spaceship] and getting nauseous, you're getting seasick, it's such a weird experience because you're literally there."
From what we've seen of season 3, Bo-Katan now appears to be installed as a ruler on Mandalore, so perhaps her days of riding shotgun on the Razor Crest are behind her. In any case, we can't wait to see what Sackoff brings to the character in the episodes to come.
Season 3 of "The Mandalorian" premieres on Disney+ March 1, 2023.