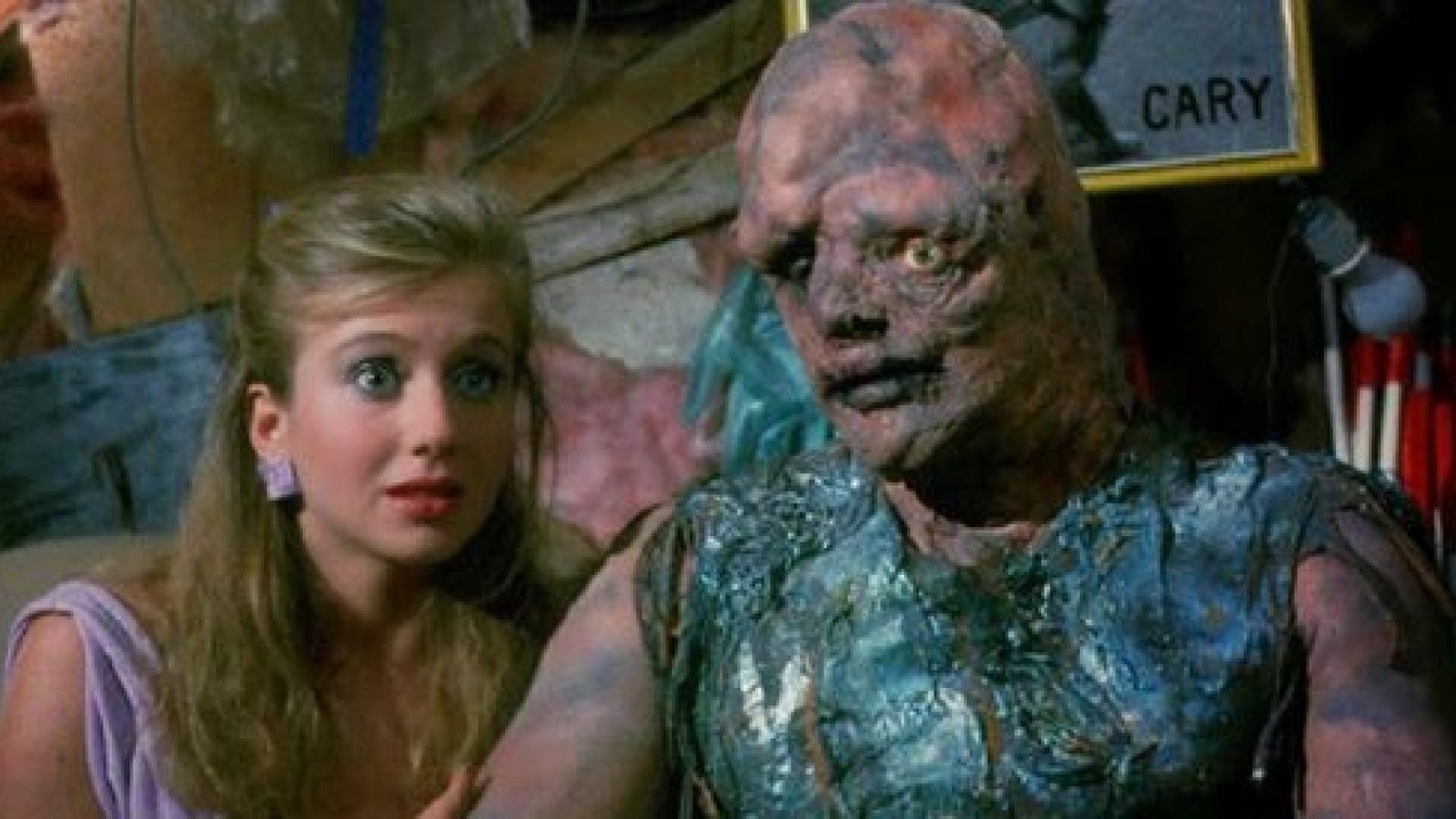 The original film followed a shrimpy geek named Winston who gets chucked into toxic waste and becomes a horrifying-looking superhero. Winston and Toxie will be played by Peter Dinklage, which should be a fascinating treat given the actor's dramatic chops, but most Troma fans won't be there for the actors; they'll be there for the gross-outs. Troma is the stuff of blood, guts, puke, and slime, and Casey Genton promised no one will be disappointed on that front:
"It's a really funny movie. Macon Blair, the director, I think did a really good job with it. Everybody was a dream on the film. I'm so surprised — for me personally, I had not seen the original 'Toxic Avenger' until I had done this film. And it's a huge cult classic, and I know people are really excited about it. When they have tested it, fans of the film have been over the moon with the film. […] It's pretty out there. I think it's a different crack. They're giving the fans what they want, for sure. There's no lack of — I know everybody references the little kid's head getting run over and stuff. I think that there was an iteration of the film that didn't have enough of that, so they made a very — I don't want to ruin it. But it has, it's been nicknamed the 'butt guts' scene, and it's probably the best way to match that 'head getting run over' energy that everybody's looking for. So it's in line with the fan base, and I think it's hilarious."
The scene in which a child gets his head popped like a melon (because they actually used a melon for the effect) is legendary among Toxie fans, but "butt guts" sounds even more amazing.