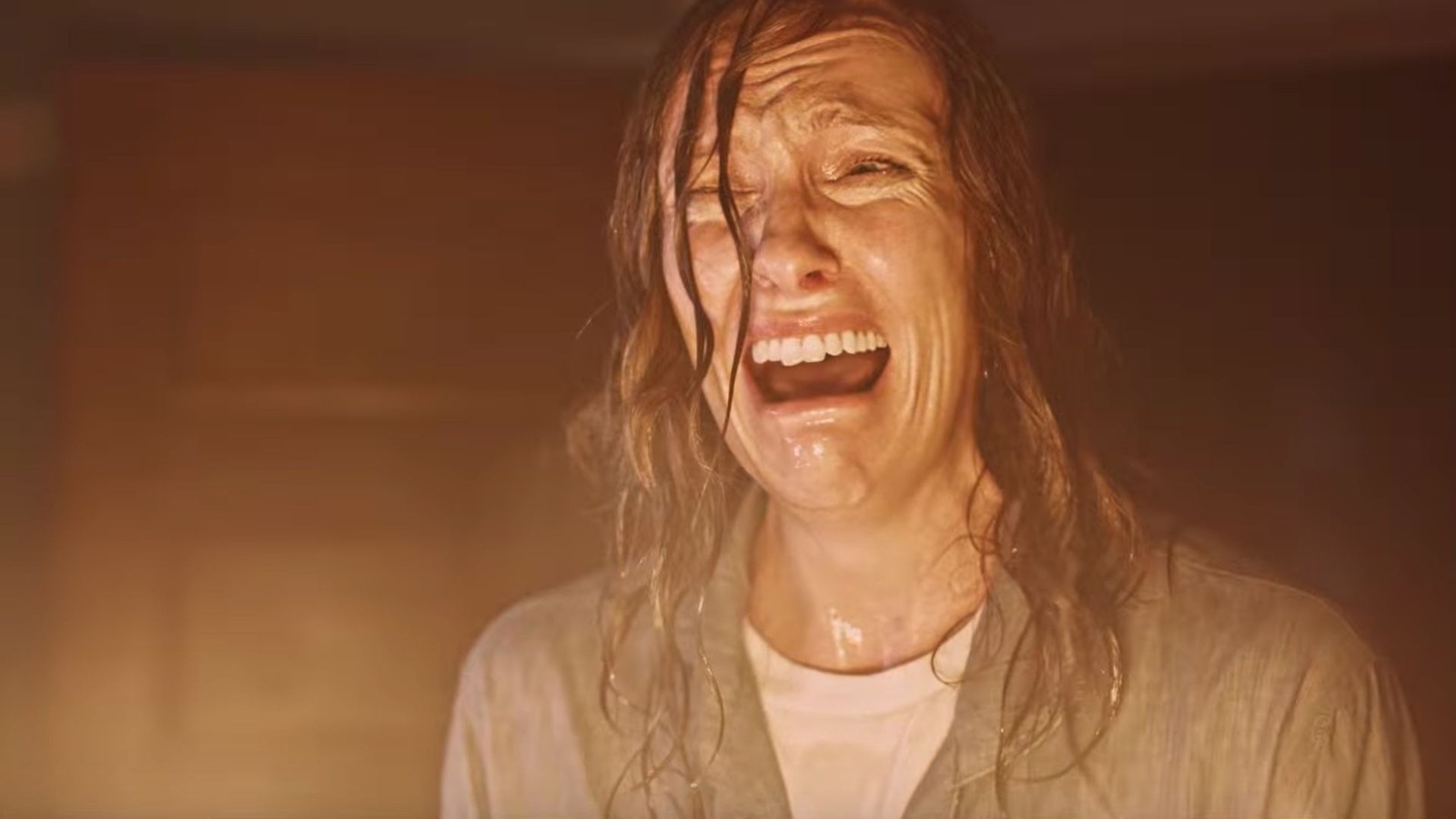 Peter Greenaway is lesser known than Ari Aster, and even Nicolas Roeg, but is just as interesting a filmmaker. The British director started out as a painter before branching out into film and has since made dozens of movies, his most successful (and a great food movie) being 1989's "The Cook, the Thief, His Wife, and Her Lover."
The film follows brutish London gangster Spica (Michael Gambon), who buys a fancy French restaurant only to abuse the staff and patrons, eventually being murdered by his own wife (Helen Mirren). Throughout, Greenaway employs his painting expertise to create a vivid mise en scène for every frame, arranging characters as though they were elements of a renaissance painting and using shifting colors to represent emotional undertones — all captured expertly by cinematographer Sacha Vierny. Greenaway's frames are meticulously constructed tableaus, often explored by way of tracking shots that reveal symbols and visual clues as to what will happen as the film progresses.
However, the subject matter and content of "The Cook, the Thief, His Wife, and Her Lover" often doesn't match the elegance of Greenaway's painterly approach. The film includes everything from violence against women, child abuse, torture, and even cannibalism. As a result, Greenaway ran afoul of the MPA, which threatened to give it an "X" rating, before ultimately bestowing upon it the questionable "Unrated" label.
Given the graphic nature of the movie, it's not difficult to see why the MPA was concerned. But this wasn't some gross-out gore-fest — there was undeniable artistic merit to Greenaway's film. Even Roger Ebert admitted that while "The Cook, the Thief, His Wife, and Her Lover" had "disturbed" him, it also "really touched [him] — in a way few films have." And it wasn't just him that felt that way.