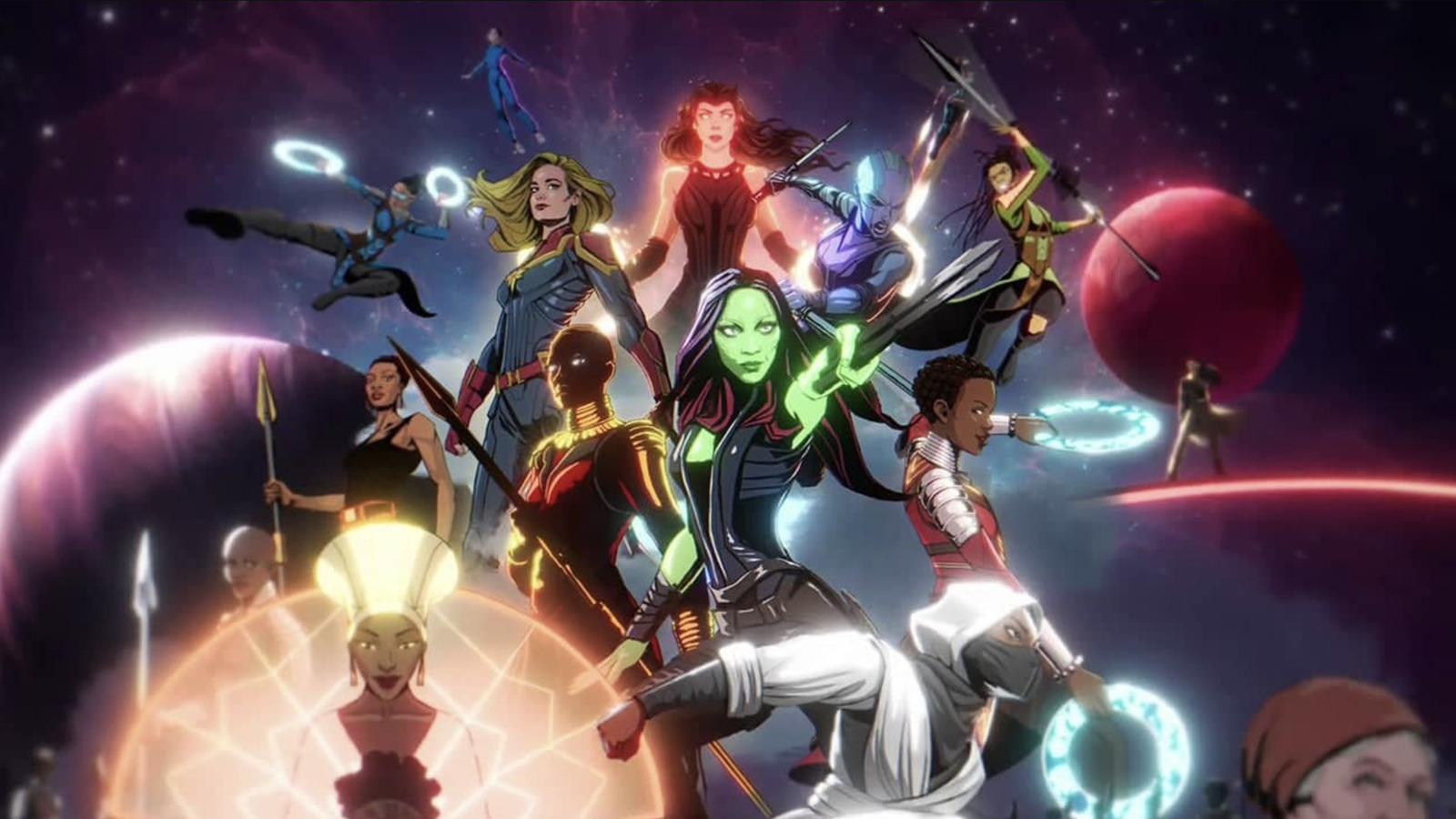 "MPower" does a fantastic job at highlighting the women behind the camera that help bring the MCU to greatness. Creative team members like Academy Award-winning costume designer Ruth E. Carter, Marvel executive Trinh Tran, production designer Hannah Beachler, and editor Debbie Berman appear to talk about the way women have had a monumental impact on MCU films. The films and shows that fans across the globe love so much would not be possible without the contributions of a diverse group of women, and it's fantastic to see such a thoughtful and in-depth spotlight on their work.
Equally as impressive is how deep the series is willing to go in analyzing the impact of the work. This isn't a superhero sizzle reel of cool moments, it's a sincere assessment of why these stores are important beyond gender representation. The episode on "Black Panther," for example, highlights what Lupita Nyong'o calls "a nostalgia that never was," a reference to the fantasy of Wakanda, the only African nation untouched by colonization. "Black Panther" is a celebration of Black excellence, and in our current era where whiny pissbabies cry about "wokeness" whenever anything popular dares to center a story on a marginalized group, it's refreshing to see Marvel and Disney+ unapologetically embrace the Blackness of the film.
Similarly, the episode on Scarlet Witch isn't just about how Wanda Maximoff is a strong and impressive hero, it's a look at the way themes of mental illness and trauma recovery can make people feel less alone in the world. The episode on "Guardians of the Galaxy" naturally dissects the sisterhood and sibling rivalry of Gamora and Nebula, and the "Captain Marvel" episode serves as a reminder that the best way to build community is to lift one another up.
Don't let this miniseries fall by the wayside. All four episodes are available to stream now on Disney+.