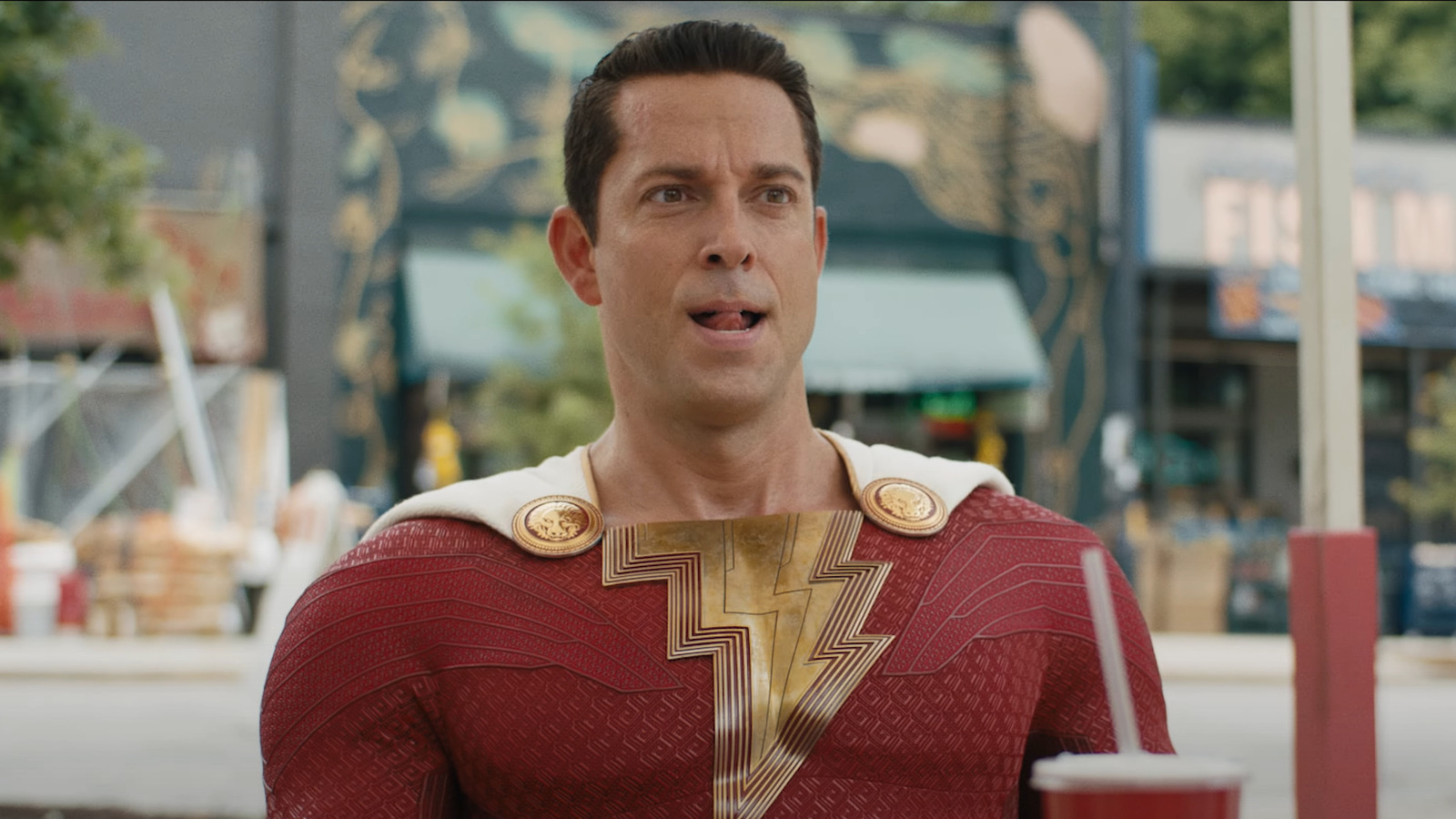 In the Golden Age of comics, when he was still known as Captain Marvel, Shazam proved popular enough to out-sell even Superman comics. And DC wasn't too pleased that what they saw as a Man of Steel rip-off was getting so much attention. They decided to sue Fawcett in the 1940s, with the two companies eventually settling and Fawcett agreeing to end the publication of its comics.
But in the '70s, comic books were amid a resurgence in popularity, and DC decided to resurrect the long-retired character by way of a licensing agreement with Fawcett. Unfortunately, by that point, Marvel Comics had introduced their own hero known as Captain Marvel, which meant DC had no choice but to rename their newly-licensed hero to "Shazam!" (who even got his TV show that ran from 1974 to 1976 on CBS).
In 2023, Zachary Levi's big-screen version of Shazam returns with "Shazam! Fury of the Gods," where he'll take on Helen Mirren's Hespera alongside his "Shazamily" of super-powered foster siblings. It looks to have a similarly light-hearted tone to the first movie, even while Billy Batson's Philadelphia takes a decent pummeling if the "Fury of the Gods" trailer is anything to go by. Mirren — who took her action scenes so seriously she managed to bust her finger — also appears to be a suitably menacing adversary, who alongside Lucy Liu's Kalypso may prove to bring about Shazam's end.
But between the epic battles and vengeful goddesses, there's also a brief mention of Shazam's original name in the film. At one point, none other than Michael Gray from the old Shazam TV show tells Levi's hero: "You're the best, Captain Marvel!" And according to director David F. Sandberg, he didn't think he'd actually get that Easter egg past DC.