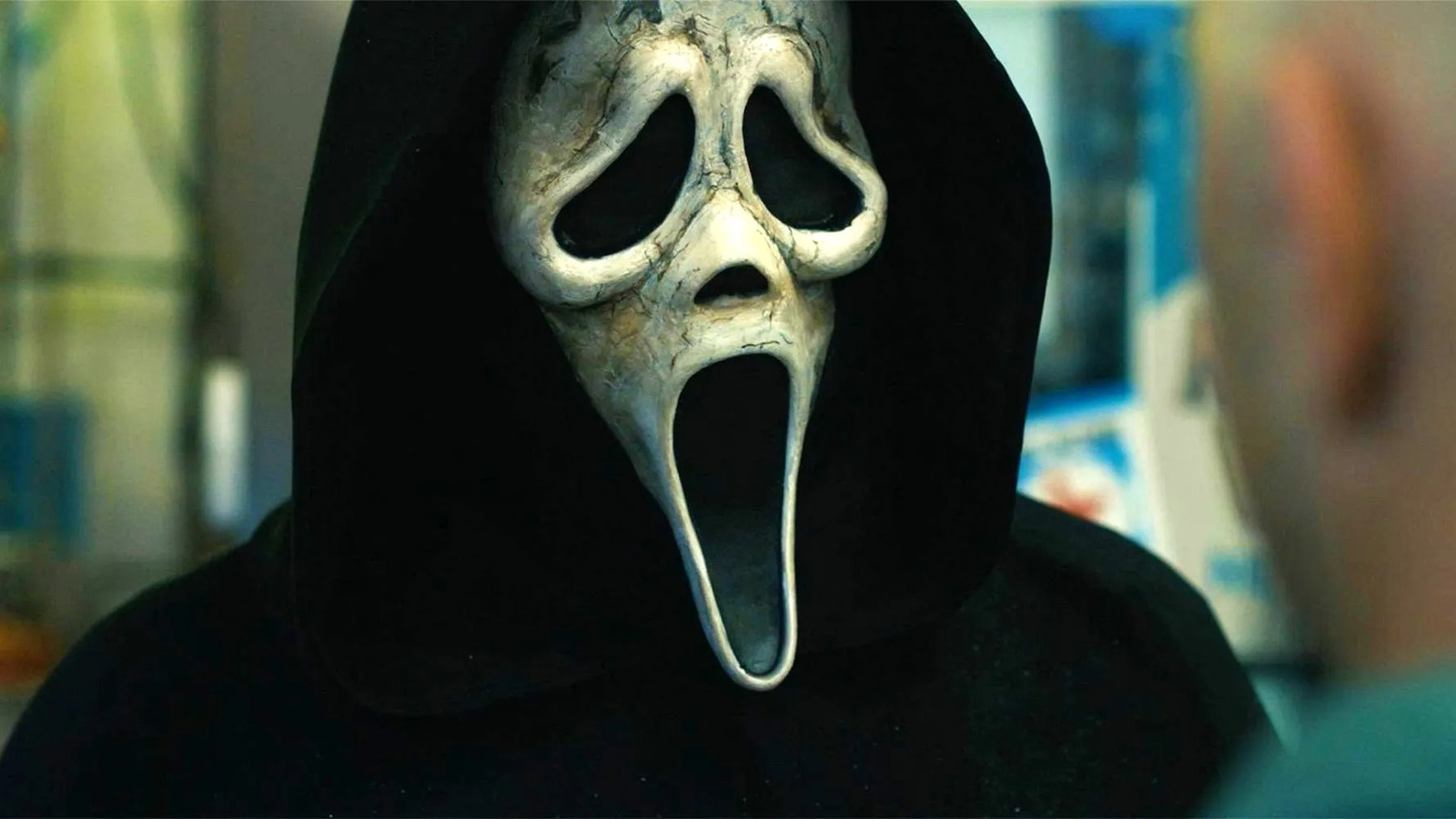 It's only a voice role, so only Robinson's most devoted fan might be able to recognize him, but it is indeed him. Robinson, for those unfamiliar with "I Think You Should Leave," might know him as the voice of Ugly Sonic in last year's "Chip 'n Dale: Rescue Rangers" or as the voice of Fraptaculan Tim in the recent "Aqua Teen Forever: Plantasm." Robinson is also the credited writer on 68 episodes of "Saturday Night Live," and might be one of the most memed actors of his generation. It is Robinson's face poking out of the hot dog costume in the "We're all trying to find the guy who did this" meme, as well as the scared fellow in the "I don't know what any of this s*** is, and I'm f***ing scared" meme. One can't see his face, but it is also Robinson wearing an old man mask is the "I don't even want to be around anymore" meme.
Bettinelli-Olpin confirmed that Robinson appeared in "Scream VI," although it's likely he wasn't on set to record two lines of ADR.
This continues a tradition of fun cameos throughout the "Scream" movies. Director Wes Craven appeared in the original "Scream" as a janitor named Fred who looked more than a little bit like Freddy Krueger. The "Scream" casting director Lisa Beach appears as a reporter in the first films as well. Screenwriter Kevin Williamson appears on a TV chat show in "Scream 2," and actor Matthew Lillard returns from the first "Scream" to walk past the camera during a party in "Scream 2." And, of course, the brilliant opening sequence of "Scream 4" is nothing but fun cameos.
Bettinelli-Olpin and Gillett cleverly threw in an actor they admire, for themselves, but also for sharp-eared "Scream" aficionados.