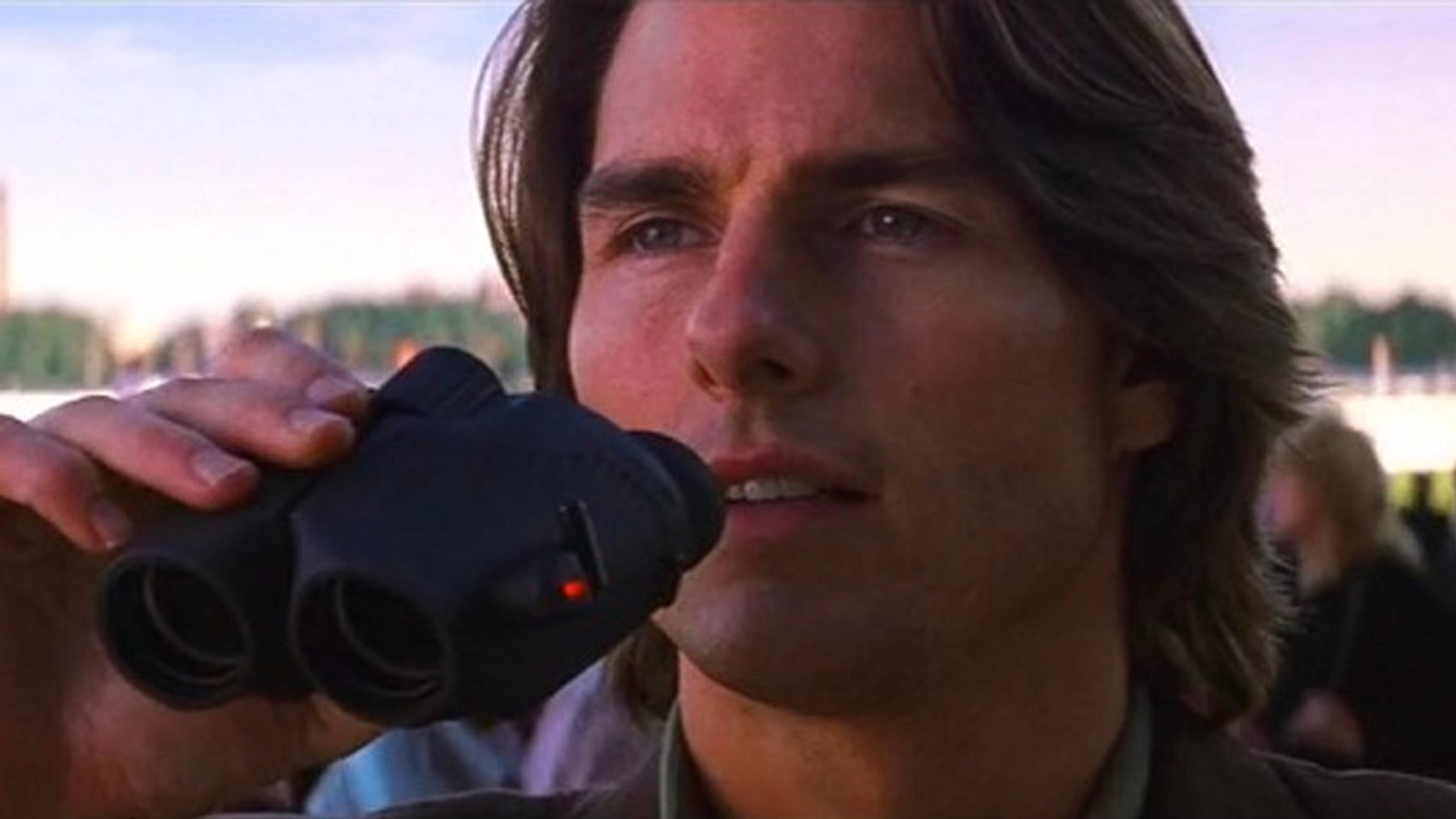 For Tom Cruise and Paula Wagner, propelling the "Mission: Impossible" story meant taking it in a specific direction, one that set it apart from their first adventure with De Palma. Cruise himself wasn't even approaching the sequel as a sequel. Instead, Cruise wanted the follow-up "to be able to stand on its own as a picture," as he said in the movie's DVD extra. That meant tapping a filmmaker with a unique style, and at the time, John Woo was just the person for the job.
Naturally, Woo had a few ideas about where "Mission: Impossible II" could go. The story by screenwriter Robert Towne had been built around the film's key action sequences, which left room for the director to play. "I was suggesting to make this character, and the whole movie, feel young and full of great energy," Woo explained in the same DVD extra. He wanted to "try to create a new kind of hero" out of Cruise's Ethan Hunt — and that essentially meant trying to reconstruct him in the image of a suave, swaggering James Bond type.
There's a reason why so much of "Mission: Impossible II" feels like a direct riff on Hitchcock's "Notorious," which featured Cary Grant as a hardboiled (yet irresistible) secret agent and remains famous for the smoldering chemistry between Grant and his co-star Ingrid Bergman. Grant's debonair persona left an indelible influence on the "Bond" films, and it influenced the "Mission: Impossible" braintrust in kind. In pairing Cruise off with Thandiwe Newton and borrowing the contentious love triangle at the center of "Notorious," Woo's sequel hoped to set Hunt up as a similar kind of heartthrob. Unfortunately, it didn't work — but Woo more than makes up for that with his grasp on operatic action.