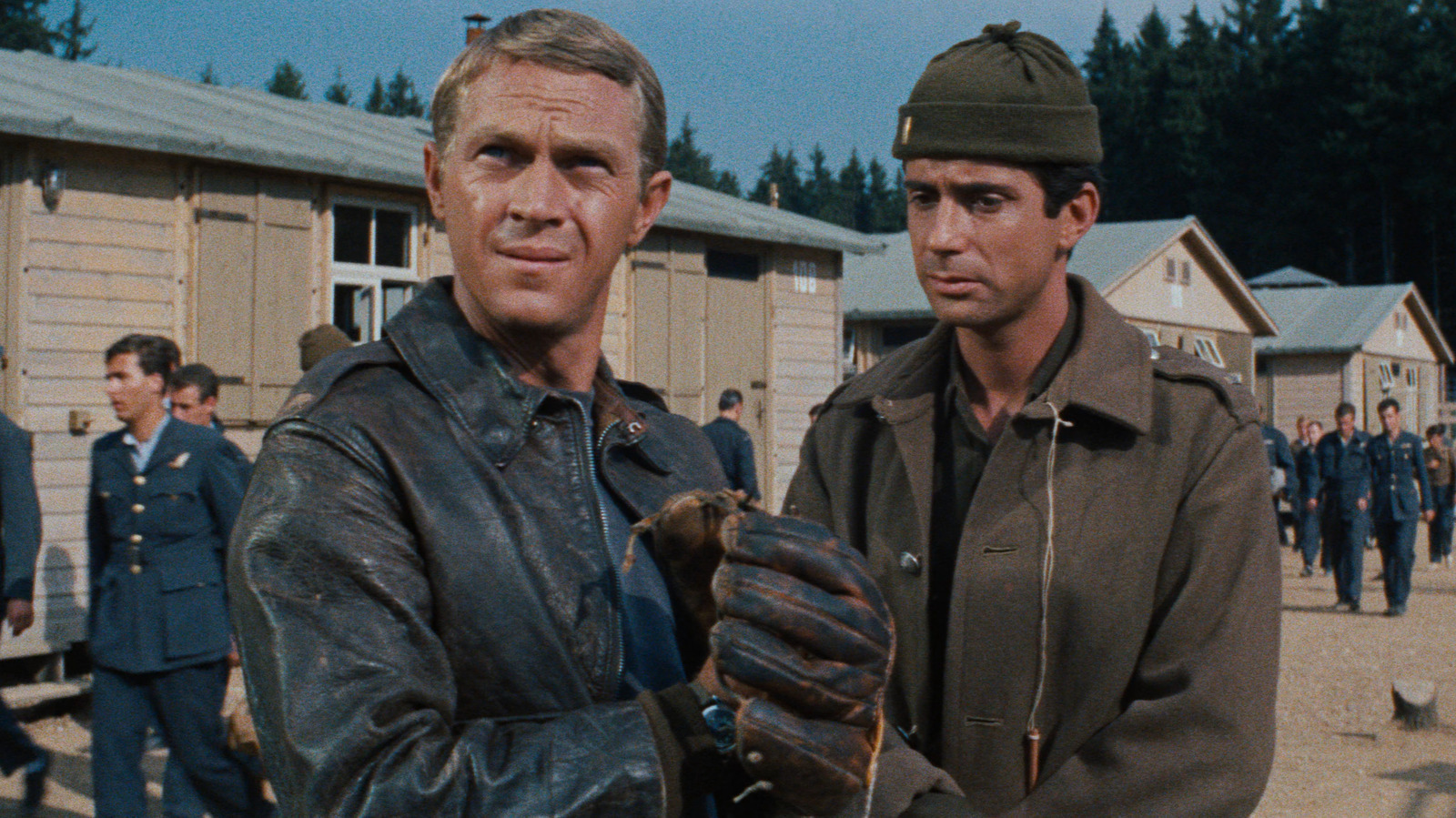 It took John Sturges over a decade to secure the rights to Paul Brickhill's book. During that time, he steadily built a name for himself as a talented director of genre fare, nominated for both an Academy Award and the Palme d'Or for "Bad Day at Black Rock," a curious blend of western and film noir starring Spencer Tracy as a one-armed WWII veteran investigating the death of a Japanese farmer in a no-horse Californian backwater.
He never gave up hope of making "The Great Escape" and it was another western, "The Magnificent Seven," that finally gave him the clout to move forward with his dream project. The influential horse opera, based on Akira Kurosawa's "Seven Samurai," starred future escapees Steve McQueen, Charles Bronson, and James Coburn, and also featured a rousing score from Elmer Bernstein. It wasn't a hit initially, disappointing at the U.S. box office, but proved a huge success in Europe. And with that, "The Great Escape" was a go.
However, adapting Brickhill's source novel for the screen was far from straightforward. Several writers were involved over a period of two years, while only two finally received screen credit. The first was W.R. Burnett, a prolific novelist and screenwriter best known for his scripts for two pre-Code gangster classics, "Little Caesar" with Edward G. Robinson and the original "Scarface; the second was James Clavell, a former British Navy officer who spent time in a Japanese POW camp and wrote "The Fly" starring Vincent Price.
To help bring authenticity to the film, Sturges also drafted Wally Floody as a technical advisor. Floody was a Canadian pilot who had first-hand involvement in the tunnel construction at Stalag Luft III and also provided the basis for Charles Bronson's character, the closet-claustrophobic "Tunnel King" Danny Welinski.