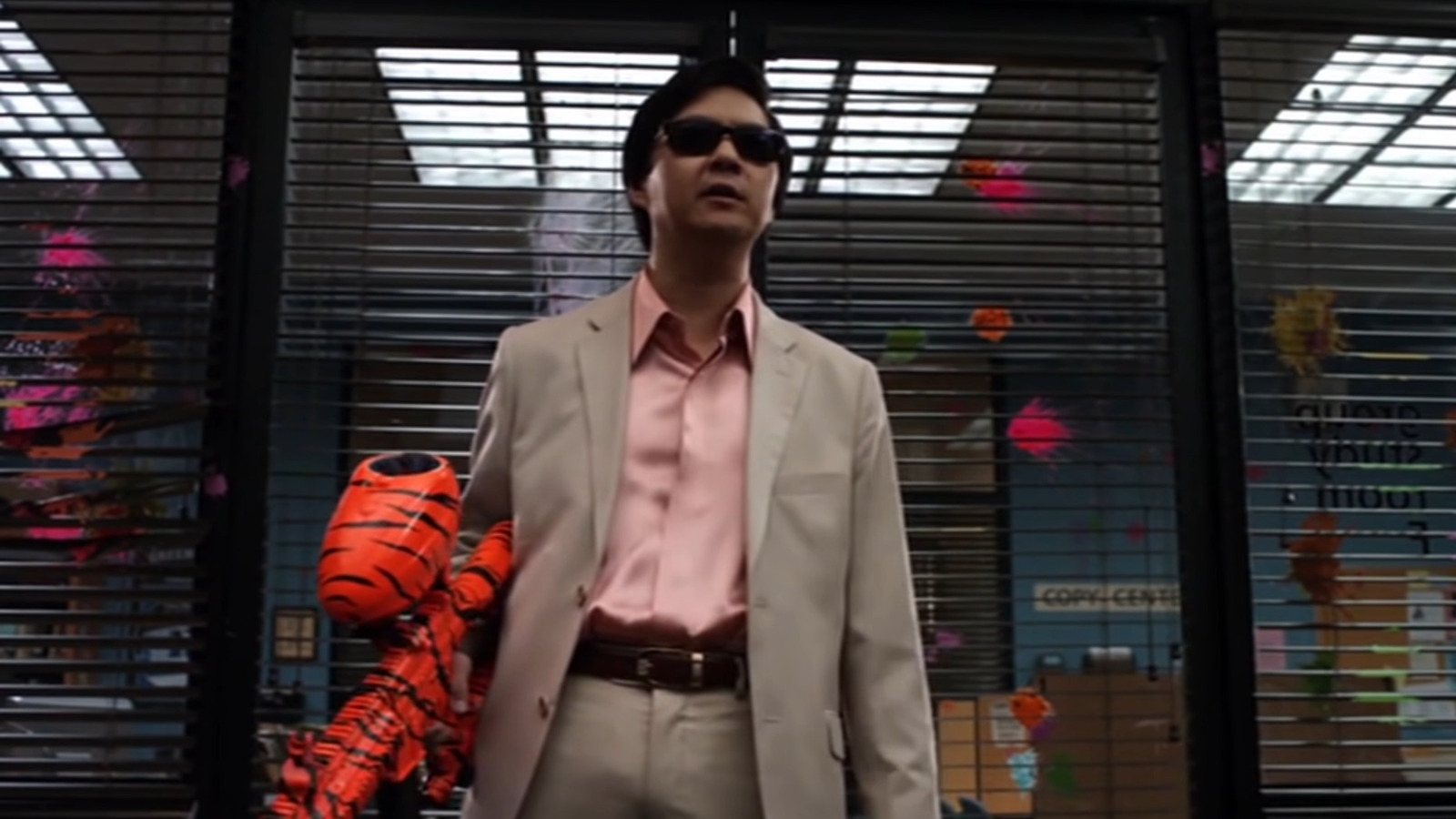 "We did a lot of episodes where you are joyfully locked into a construct that isn't a traditional sitcom narrative, but is rather through the lens of David Fincher or Martin Scorsese," Dan Harmon explained. "There were a lot of special episodes that were kind of like genre homages."
Unfortunately, nothing of that sort will happen in the movie, most likely because of how limiting such a structure would be. Basing your episode around a "Goodfellas" homage makes for a fun and breezy 22-minute episode, but it does not make for a strong feature film. Although the "Community" movie will likely feature plenty of movie references — I fully expect Abed to compare what's happening around him to films like "The Simpsons Movie" or "21 Jump Street," for instance — the movie itself will likely be its own standalone thing.
Some other stuff Harmon has ruled out: Greendale Community College will not be shut down at the start of the film, nor will the movie be based around any kind of one-night reunion event. Harmon's exact words to Variety on what we can expect are predictably vague, but they're promising:
"It wouldn't be outlandish to suggest that enough time has gone by in 'Community' that the world, and not these characters, has changed so significantly that there's a lot to deal with. They haven't been together in a long time, but it's not because they swore each other off … there's a reason to get together and there's a reason they have to stay together."
Of course, no matter what happens, we're just happy that Abed's "six seasons and a movie!" mantra has finally paid off. As long as the whole gang is back together, we're probably gonna have a cool, cool, cool, cool time.