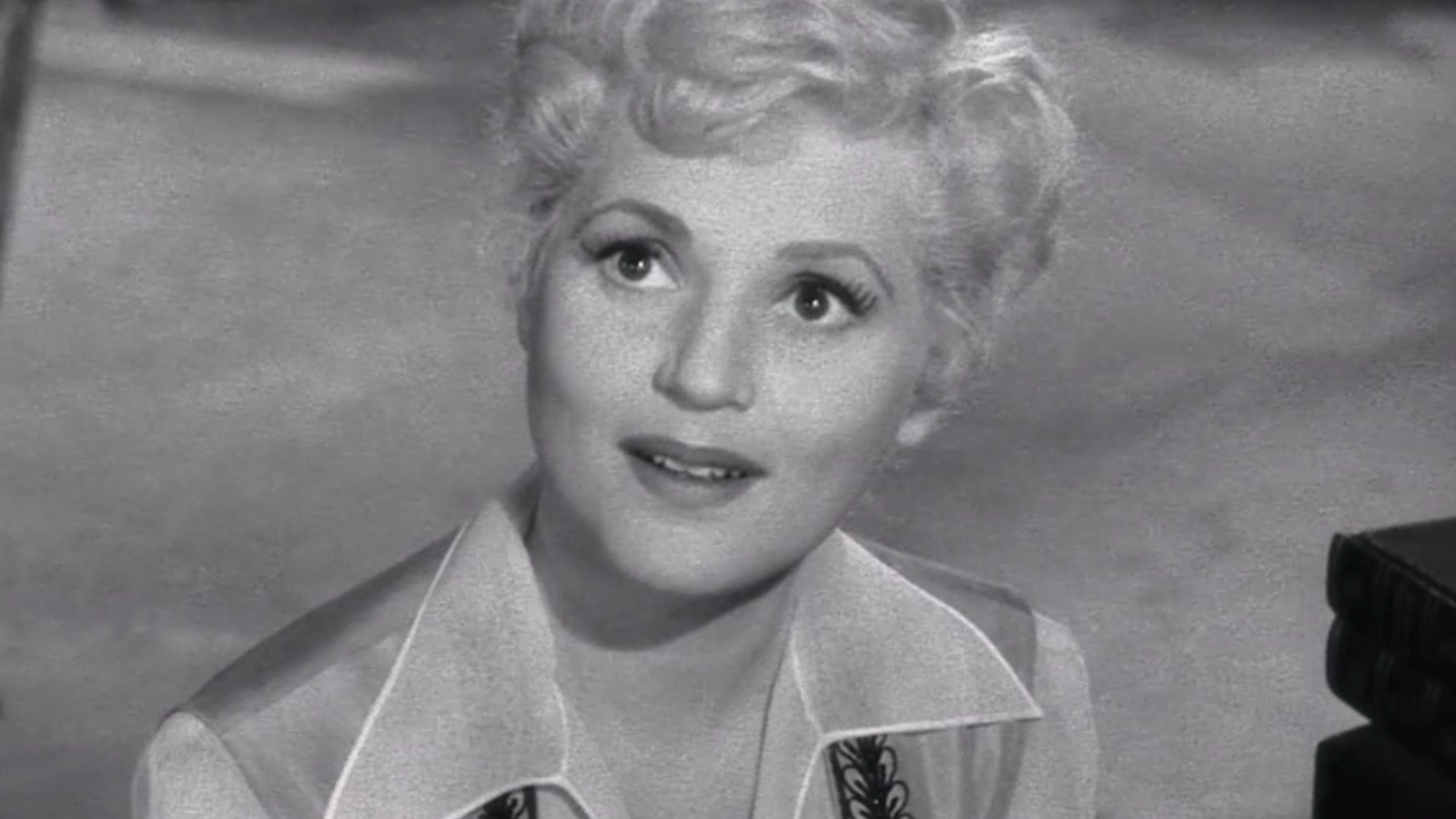 The 1951 Best Actress race was filled with big names and big performances, making it a tantalizing year for fans of classic Hollywood. However, there is one nominee that doesn't have that glitzy reputation, and that's Eleanor Parker getting nominated for the women's prison film "Caged." Parker had been a contract player at Warner Bros. for about a decade prior to this performance. She was one of those actors that the company knew had a massive amount of talent, but she always found herself playing supporting parts or in the lead role of movies that didn't work for one reason or another. "Caged" was the penultimate film she made at Warner Bros., and it was finally the film where it all clicked.
Standing at a sharp contrast from the other four glamorous nominees, "Caged" gives Parker a raw, hefty role that she gets to completely tear into that ultimately led to her winning the Best Actress prize at that year's Venice International Film Festival, beating out the likes of Ingrid Bergman for "Stromboli." Like Judy Holliday, this was Parker's first nomination, and she would go on to earn two more within the next several years. Unlike Holliday, though, this wasn't the star-making turn "Born Yesterday" was. Yes, it propelled her career forward and made people see her as a viable, dynamic actor, but becoming a full-fledged movie star was not something a small prison drama was going to do.
Every year, there's that one nominee everyone is happy to see get into that five, but we all know that the nomination itself is the prize for them. To take it back to this past year again, this was Paul Mescal getting nominated for "Aftersun." It almost doesn't matter if the work is stellar. The awards machine makes its own rules.