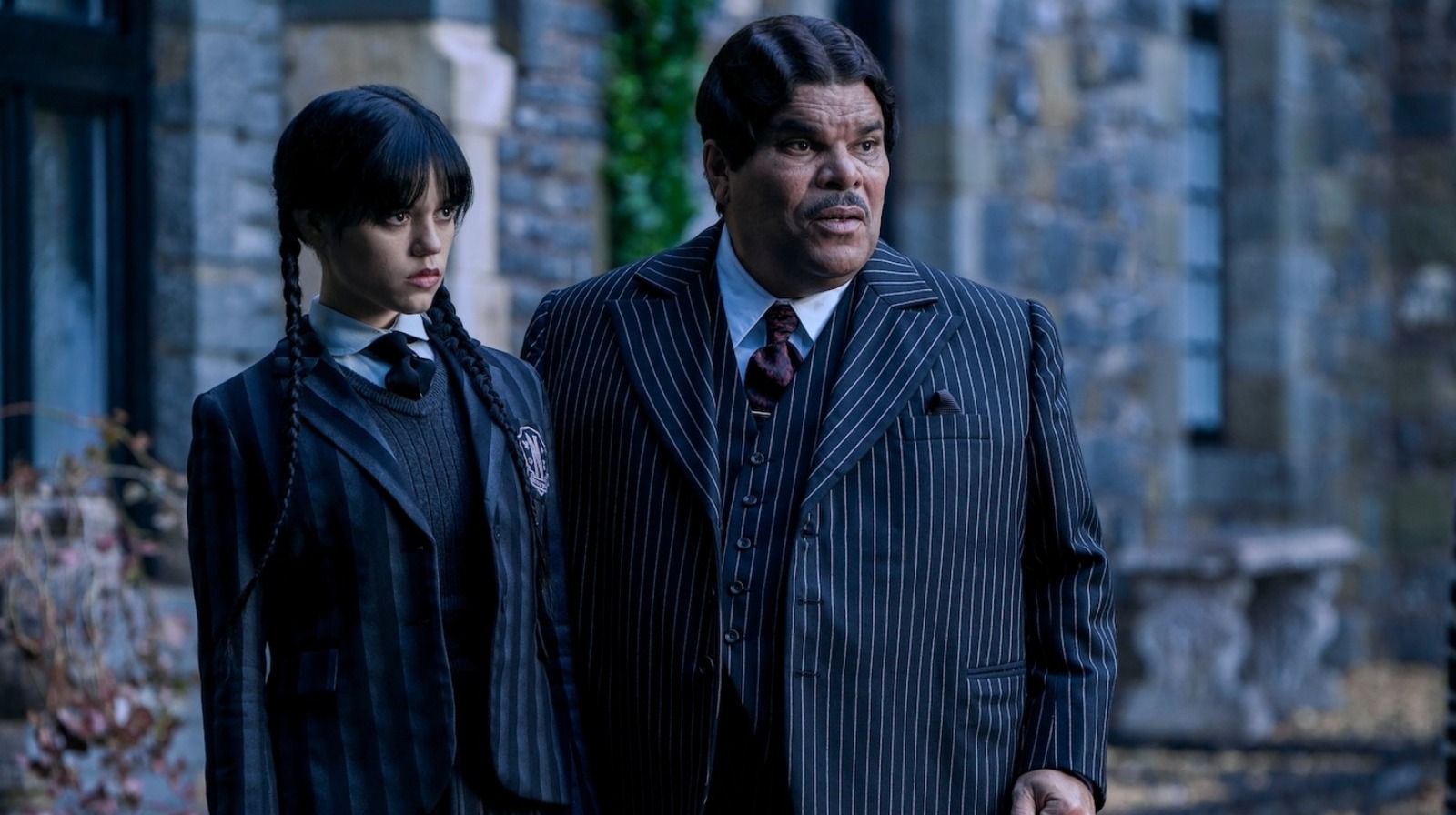 It sounds like Luis Guzmán either hasn't gotten the call about season 2 yet or is compelled to play coy about it if he did, but the actor seems keen to see the "iconic" character of Gomez return. The show is set largely at Nevermore Academy, where a teenaged Wednesday overcomes her hatred for pretty much everything long enough to solve the mystery of who's been killing off students. Even with the boarding school setting, Guzmán appears in several episodes of the first season alongside Catherine Zeta-Jones, who plays Morticia Addams. In one significant plot, Gomez is arrested for a murder committed three decades earlier, only to be released when he is proven innocent.
Guzmán and Zeta-Jones aren't the only Addams family members who could make a return appearance. Isaac Ordonez plays younger brother Pugsley, while George Burcea is Lurch, the Frankenstein-like family butler. Fred Armisen, meanwhile, made a nearly unrecognizable guest appearance as Wednesday's Uncle Fester. A few classic Addams family characters, like Grandmama and Cousin Itt, have yet to appear in the show at all.
Hopefully, season 2 of "Wednesday" will be able to course-correct some of the first season's problems, including an extremely dull love triangle that Jenna Ortega has openly criticized. The star, who's having a major moment with her turn in the new "Scream" sequel and a possible starring role in a "Beetlejuice" sequel, has been promoted to executive producer for the show's sophomore season. Guzmán, meanwhile, stars in the coming-of-age film "Story Ave" premiering at SXSW and will appear in the upcoming Netflix film "Havoc" alongside Tom Hardy, Forest Whitaker, and Timothy Olyphant.
No news yet on when we'll see the second season of "Wednesday" on Netflix.