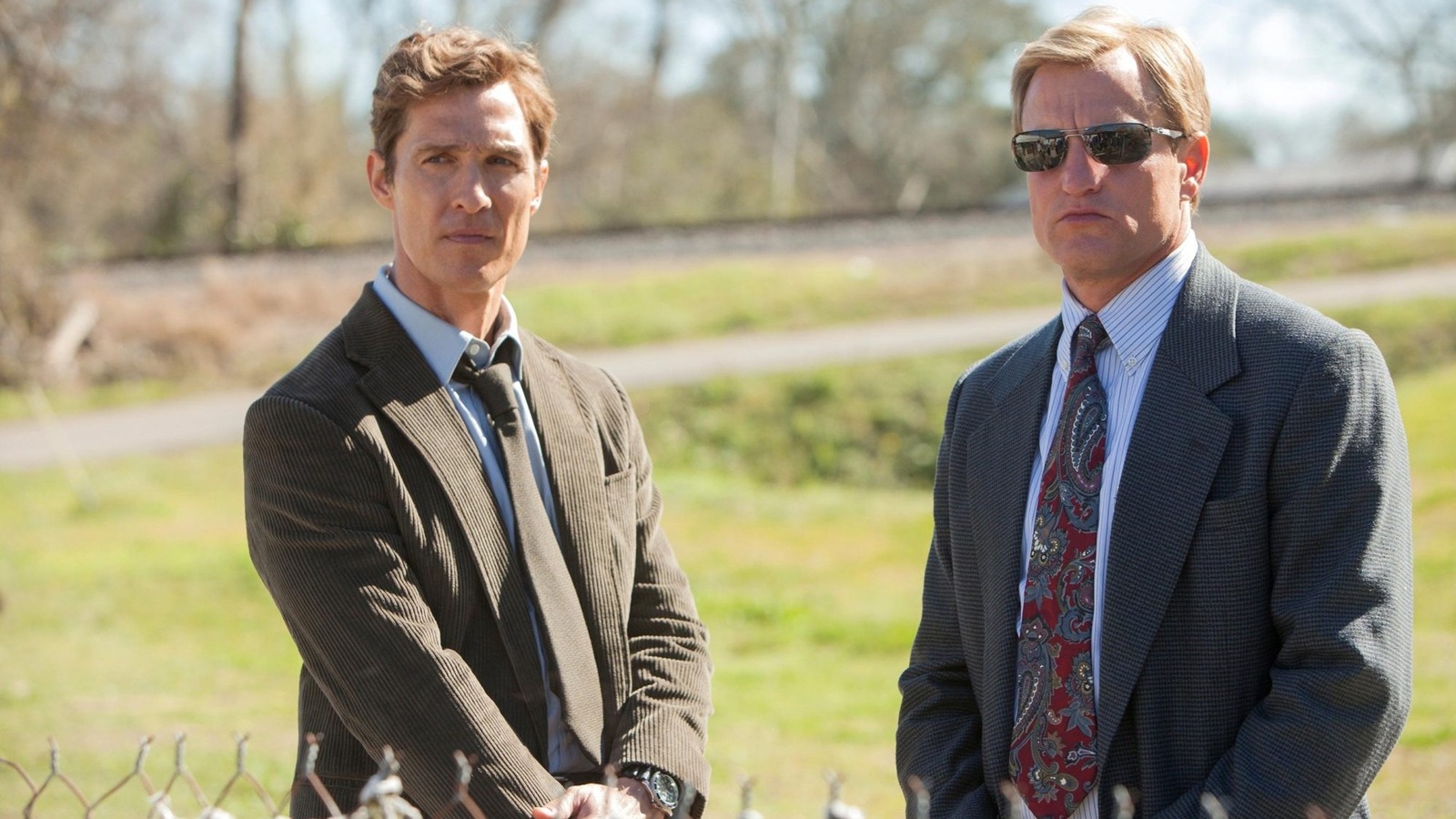 Woody Harrelson and Matthew McConaughey have been prepping for a buddy comedy for years without knowing it. The two actors first collaborated on the 1999 comedy "EDtv," but the circumstances of their first meeting are a little bit hazy.
"I'm a little dicey on when we first met. Woody, you claim we met long before I think we met," McConaughey admitted in a dialogue with Harrelson and Magic City Books. Harrelson insisted, "You don't remember when we first met, that's the dicey part. I remember, you don't remember."
"There was tequila involved in that night — it was a bit of an impression, a bit hazy," the "Interstellar" star conceded. "But we met one night. I'd always wanted to meet you, and then we worked together, I think it was '97, on 'EDtv.'" McConaughey remembers running into Harrelson at a wardrobe fitting before filming began. Unlike their first meeting, this run-in was totally unforgettable.
"I look out [the window] and there's this man in bike shorts, a professional bike top, and he's still got his professional bike riding shoes on," McConaughey recalled. "That was Woody Harrelson, that's you, and you came into the room and you were basically showing up to say 'I am not here for a wardrobe test, I come to this meeting in my wardrobe and we're not gonna negotiate. This is the wardrobe."
The two actors were friends from that day forward. "I started to love you right then, man," McConaughey told Harrelson.