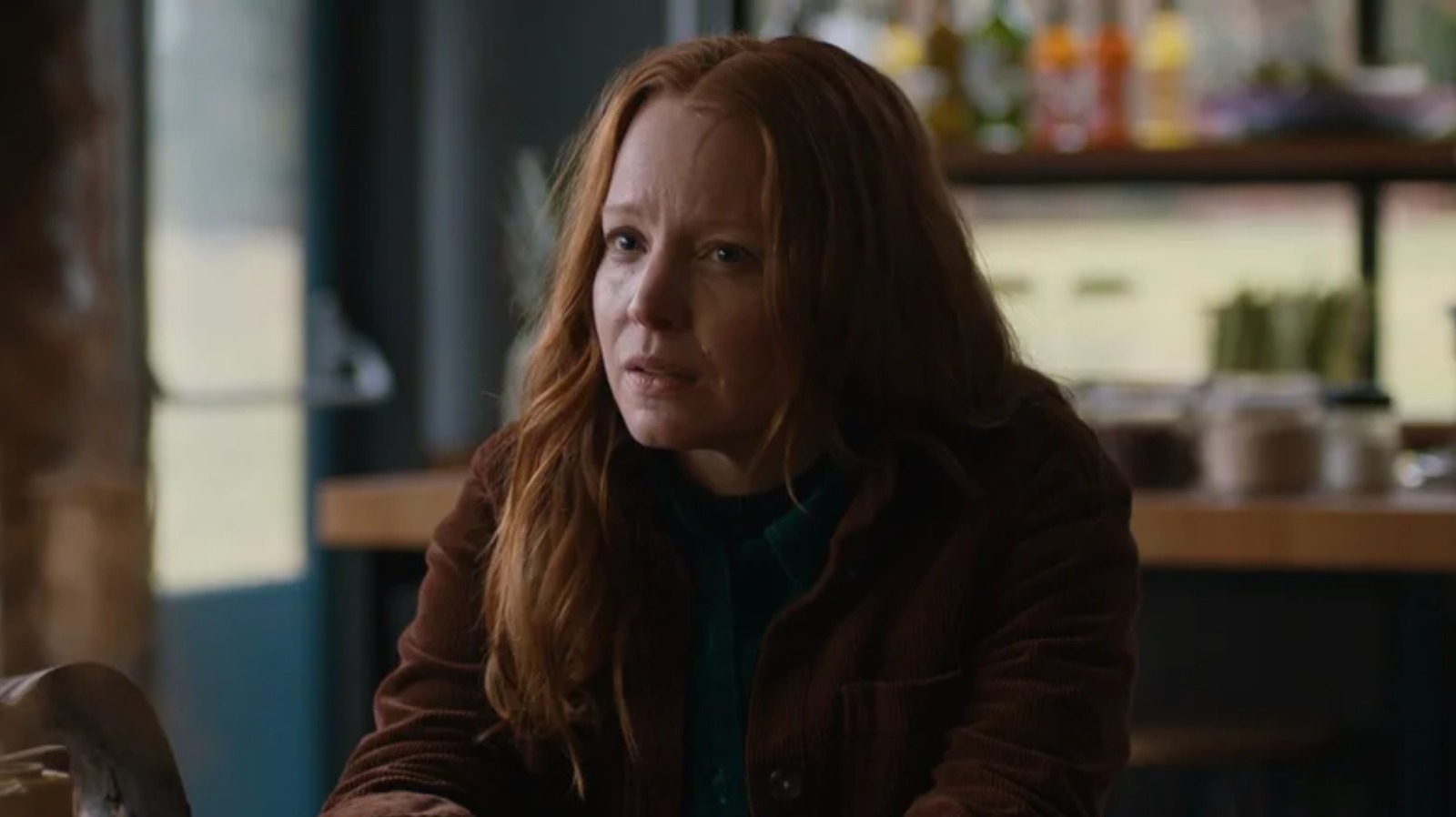 The actor who plays adult Misty Quigley spoke with Variety about the shoot and revealed that it got pretty emotional, both the day it happened and the next day when — in a moment that sounds like it could've been fated by the antler queen spirit herself — she randomly crossed paths with Lewis. "Those were really tough scenes, and really upsetting," she told Variety. "I ran into Juliette the next day in the airport, and we both started crying again."
In typical twist-heavy, prestige TV fashion, the character's death wasn't actually revealed to the cast until fairly late in the season's production cycle. "I didn't know until very shortly before we shot the episode," Ricci admitted. She said the cast — which also includes Melanie Lynskey, Tawny Cypress, Simone Kessell, and Lauren Ambrose — loves Lewis and has a familial bond that made the death scene extra difficult. "We've all gone through so much on the show and gotten so close, and fought and reconciled and love each other — and we're like sisters," Ricci said.
Though the reaction viewers see from the survivors when watching the episode is as shocked as upset, Ricci said that the shoot was "very emotional." "I think we were all very upset and sad that Natalie was dying," she told the outlet, "And it was tough to shoot." The sequence audiences see is heartbreaking enough on its own, as the women gather around Natalie while Misty realizes what she's done and confirms it's too late to save her friend, but it was made all the more upsetting by an afterlife-like scenario in which Javi (Luciano Leroux) and young Natalie (Sophie Thatcher) sit next to Nat on an empty plane and encourage her to let death in.