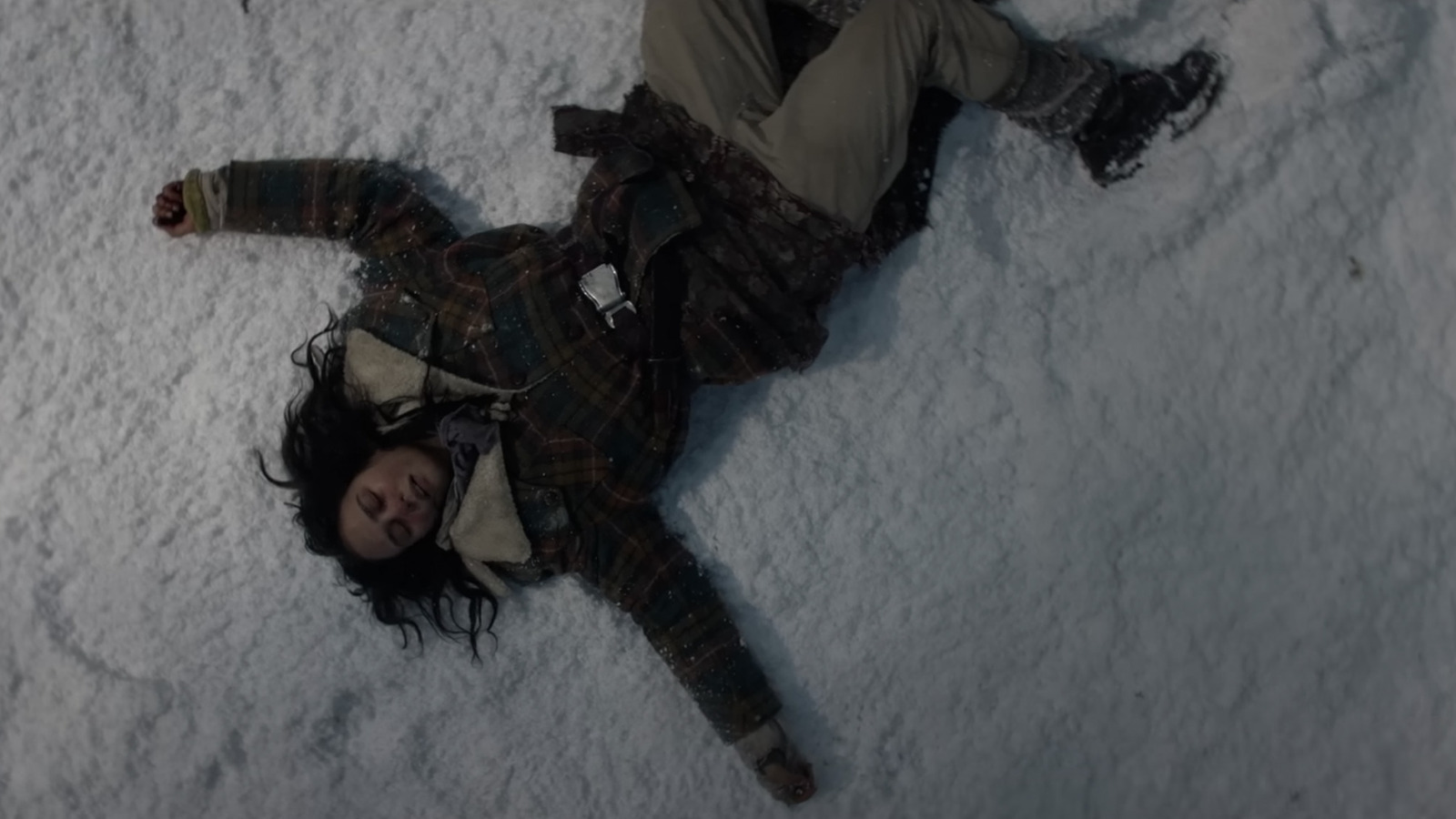 Surviving, however, ain't easy. And at both points in time, the Yellowjackets are losing their grip on reality, with more than one seeing things that aren't there. (Or are they? The potential for a supernatural element at play is amped way up this season.) The tension slowly winds up in the four episodes I saw as well, and in such a way that hints there will be a major comeuppance in both timeframes. I can't wait.
Viewers, however, will still be fully captivated as they watch each week for that eventual, inevitably comeuppance, and I have no doubt that more than a few episodes will blow up the Internet with discourse, memes, and too many hot takes. We get some revelations in the first half of the season, and also spend time with some characters we saw little of in season 1. There's also some worldbuilding going on, and the new people we meet and the new places we're introduced to not only make the story richer but that much more twisted in an utterly f****d up way.
The second season of "Yellowjackets" also keeps some of the key things that made the first episodes so compelling, from the choice '90s soundtrack (and references to musicals), to the development of its characters, both within themselves and with those around them. Adult Shauna, for example, has a lot to work out with her husband and daughter, while adult Taissa's family situation is in even more dire straits. Ricci's Misty, who teams up with the high-socks and short-wearing Elijah Wood as a kindred true crime sleuth, also injects the show with some much-needed levity. We also get more than an inkling as to what the heck is going on with adult Lottie (Simone Kessell) and the apparent cult that she's formed.