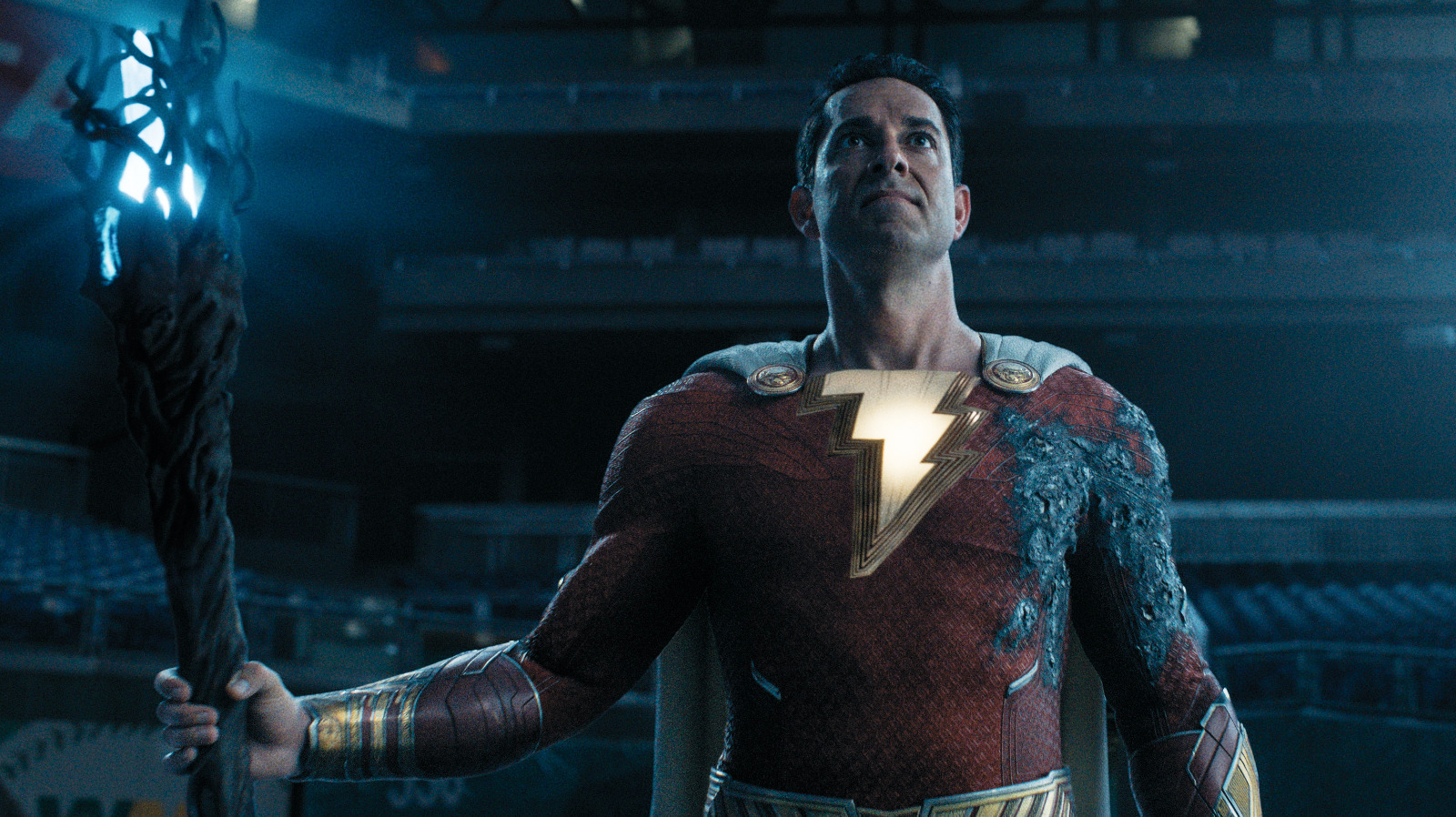 Admittedly, Shazam does sit a bit on the sidelines of the DC universe, but "Shazam!" doesn't really comment on superhero tropes like "Deadpool." The lack of fourth wall breaks aside, the first film wasn't really a parody or necessarily subversive. There were Easter eggs and some jokes about Superman, Batman, and Wonder Woman, but arguably not enough to justify the comparison.
More importantly, that interview makes it seem like "Shazam! Fury of the Gods" is leaving behind some of the childhood wonder that made the first film special, which is honestly kind of worrisome. In the same article, Asher Angel, who plays Billy, said the fact that the actors (and their characters) are older means the humor is growing up a bit. "There is more adult humor for sure," he said. "It's not as kid-friendly as the first film, but we're still keeping that component a little bit."
As great and invigorating as "Shazam!" was for the world of DC, things are much different now than they were when the film premiered in 2019. In the wake of James Gunn and Peter Safran announcing their plans for DC's future onscreen, one thing is clear: "Shazam!" will no longer be an outlier. After all, the new Superman is not going to be a brooding man hiding his identity, but a "big galoot" who doesn't want to hurt anyone. Likewise, the new Batman is an actual dad with a precocious son.
Making matters worse, the trailers make "Fury of the Gods" look like a bigger story with more action than the first "Shazam!" movie. As director David F. Sandberg put it, "We have a bit more money so we can have a bit more spectacle and scale. Now we get to go bigger and have bigger stakes."